WOMEN'S WORLD
 It can plump skin like nobody's business and is alleged to be able to hold up to 1,000 times its weight in water.
It's also a must-have component for practically every new topical skincare product that promises renewed youth and anti-aging technology.
It is the key ingredient in injectable dermal fillers for lips and face (think Restylane and Juvéderm).
And it is now finding its way into foundations, primers and even lipsticks.
But as much as hyaluronic acid (HA, for short) has become the quintessential active ingredient buzz phrase of the 21st century beauty industry, most consumers don't really know what it is and how it works.
Worse, yet, most of us who write about beauty and beautycare products don't even understand exactly what hyaluronic acid is.
So last month, Johnson & Johnson's scientific engagement manager for Latin America, Cristina Wöhlke Vendruscolo, flew into Mexico from Brazil to present the company's Neutrogena line's new Hydro Boost Water Gel and Hydro Boost Gel-Cream for Eyes (both of which are based on hyaluronic acid) and took the time to give us all a crash course on this prototypical beauty additive.
To begin with, Wöhlke Vendruscolo told us, HA is not really a new ingredient.
"Hyaluronic Acid occurs naturally throughout your body — in your joints, eyes and skin, where it helps to promote the production of fibroblasts, the cells that make collagen, in the dermis, the second layer of skin," she said.
"And because it can absorb up to 1,000 times its weight in water, it is the most important molecule involved in keeping skin hydrated.
Wöhlke Vendruscolo went on to say that, inside the skin, the vicious, jellylike HA acts like a liquid sponge to hold moisture and keep your face looking plump and dewy.
Sometimes called hyaluronan or hyaluronate, HA is not an exfoliating acid that scruffs away dead skin cells like salicylic or glycolic, Wöhlke Vendruscolo said.
Instead, she said, hyaluronic acid acts as a cushioning and lubrication agent for joints, nerves, hair, skin and eyes.
But like most good things in the body, our ability to produce natural HA production declines as we age, which leads to our skin becoming drier and less resilient.
That waning of HA production also ushers in the first signs of aging, such as fine lines and sagging.
Commercial beauty products, like the Neutrogena Hydro Boost line, use synthetically derived hyaluronic acid to help replenish the skin's natural surface HA.
"In addition to leaving your skin feeling plumper and softer, topical hyaluronic acid forms a moist barrier on the skin," Wöhlke Vendruscolo said.
"And with a light HA-based gel like Hydro Boost, that is non-greasy and won't clog pores, you can use it day and night, either alone or under makeup and with other beauty products."
The downside of topical HA products is that, for the most part, they do not penetrate through the epidermis to the dermis, where they could probably do the most good by boosting the second layer of skin.
The reason for that is that their molecules are just too big to penetrate through the skin cells (Injectable HAs get around that problem by being inserted under the epidermis with a syringe).
But what hyaluronic acid topical products can do is to coat your skin and help protect it from daily external elements, especially dehydration.
And in an arid, pollution-laden climate like that of Mexico City, that's a big deal, especially for dry, sensitive skin types.
As previously mentioned, there are any number of potent topical HA serums, creams and gels available on the market, and they can form a vital part of your daily skincare regimen.
Some of those products are extremely pricey, but since all hyaluronic acid is essentially the same (regardless of whether it is produced in your body naturally or derived artificially), there really is no reason to bother paying the extra pesos for a premium brand label.
If you do decide to invest in a hyaluronic acid product, be sure to check what other active ingredients it contains. (The super-affordable Hydro Boost line pairs long-lasting — up to 48 hours — HA with olive extract, known for its protective, moisturizing and anti-oxidant qualities.)
In the end, the main take-away is that hyaluronic acid is more of a preventive ingredient than an age-reversing one.
But shielding your skin from the daily barrage of pollution, free radicals and dryness is as core a goal to staying beautiful as trying to undo wrinkles … and a lot more obtainable.
WHAT'S NEW
Sheer Facial Indulgence
Dior's incredible regenerating face cream, Prestige La Crème — already accessible in Texture Essentielle and Texture Légère — is now available in a super-hydrating Texture Riche. This prodigiously rich cream is endowed with the replenishing powers of rose de Grandville nectar to nourish, pamper and transform sensitive complexions while irrigating every layer of the skin. Le Crème's exclusive formula boasts a dynamic enfleurage process to capture the molecular power of the nectar in a concentrate that is 40 times more intense to plump skin, increase radiance and harmonize skin tone with a sensuous cocoon effect that wraps your entire face in voluptuous comfort. Developed especially for dry skin and cold climates, Prestige Le Crème Texture Riche awakens the complexion and helps smooth tiny lines while redefining contours and reducing stress. It can be used around sensitive eye areas, as well as along the nape and neck to deliver an exceptional dual regenerative and skin-perfecting action combined with 24 hours of hydration. And this luxury crème comes with a new skin overcoat technology, that offers a kind of cosmetic insulation. A high dose of hollow silica spheres in the formula helps to inhibit heat exchange so your skin retains the right temperature despite outside fluctuations.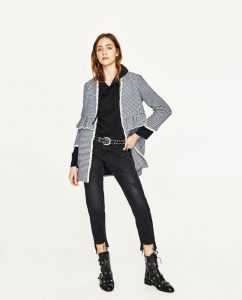 Casual Elegance
Bright khakis paired with lemony yellows and black-and-white tablecloth checks are the dominating fabrics of Zara's new 2017, spring/summer collection. Unexpected frills, lace and pleats in unanticipated places give the collection a youthful, quirky, feminine feel. Comfort is the byword of this new line, with these loosely tailored, moveable garbs that have a relaxed hippie-era appeal. Vacation prints, bright blush tones, deconstructed tees and you-can-practically-fit-two-of-me-in-here sweatshirts are complemented by mile-high denim wedges and pearl-plastered ballerina slippers. There are also glittery rhinestone-studded motorcycle jackets and kimono-like robes that can be worn over jeans or evening wear.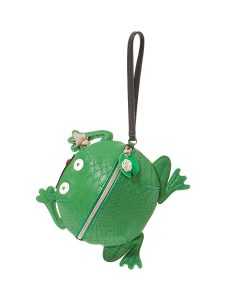 70s Footwear
And speaking of fashion, Steve Madden has just released his new spring/summer footwear collection, with many of the shoes (particular in the men's collection) produced right here in Mexico. The mood is relaxed but stylish, with a focus on comfort and a definite hat tip to the 1970s. Big, thick heels and lots of fringe and jewel detailing make the shoes fun to wear and suitable for both day and night. A range of textures give the collection flair and a trendy 21st century update. All of the Dolce Vita line (the most exclusive sub-brand in the Madden portfolio) is made of vegan leather, and the glitzy Betsey Johnson sub-collection, with show-stopping sparkly heels and a cute array of make-me-smile accessories (like a penguin purse and a happy-face slice of pizza clutch) are bound to make a standout statement. The children's Stevies line boasts bright prints that will appeal to kids of all ages and special support construction to give youngsters a more solid footing.
Sumptuous Scents
Jean Naté, that classic, citrusy after-bath body splash that's been around since 1935, has added a new range of scents with four Naté Naturals geared to younger women who want a fresh and light spritz of fragrance without wearing a heavy cologne. The fabulous foursome includes a juicy pink raspberry scent with a suggestion of jasmine flowers, a lush red fruits scent with a hint of roses, a saucy berry and white lily scent, and a delectable lotus flower and lychee fruit variety. All four splashes are enriched with skin-nourishing vitamin E and aloe vera to pamper and indulge. And since they are all super-affordable, you can also use them to spray on your pillow or on a lampshade for a romantic and sensuous ambience.
Mega Curls
Hot Tools, the professional hair tools line designed by and for stylists, has made its maiden entrance into the Mexican marketplace with the introduction of its renowned Curl Bar curling iron. This extraordinary curling iron is designed to give waves, curls or volume to any hair style. The Patented Pulse Technology senses heat loss and begins restoring it immediately so the iron stays hot, curl after curl. The heavy-duty, long-life, 24-karat gold-plated barrel speeds the circulation of heat, enhancing heat up and heat recovery. And the soft-grip textured handle and eight-foot cord makes maneuvering the Curl Bar both safe and easy.
Reflux Solution
An incredible 40 percent of Mexicans suffer from constant gastrointestinal problems and 60 percent report at least two or three incidents of upset stomachs every month, making Mexico one of the world's per capita leaders in digestive orders. One of the most common GI track conditions in Mexico is gastroesophageal reflux disease (GERD), also known as acid reflux, which is a chronic but treatable ailment that's incidence has been on the rise for the last decade (too many chiles asados and jalapeño peppers, no doubt). So to help relieve the pain and discomfort of acid reflux, Laboratories Picot — the British-based company that brought us those handy little Sal de Uvas antacid — has just introduced a new Picot-Adv anti-reflux syrup that can help calm GERD in just three minutes and works for up to four hours. Available over the counter in most pharmacies and self-service stores, Picot-Adv is affordable and easy to take, and is the medicine of choice for people with perpetual gastroesophageal reflux disease. But one warning: If you think you suffer from GERD, make sure you get checked out by your gastroenterologist before self-subscribing Picot-Adv or any other remedy to make sure that the acid reflux is not a symptom of a more serious medical concern.
THE NEWS