WOMEN'S WORLD
Nearly 10 percent of the 100,000 Mexican women diagnosed each year with breast cancer are under the age of 35, and more than 20 percent are under the age of 40 and still fertile.
And most of these women are convinced that not only are their bodies going to be mutilated as a result of a mastectomy and other treatment, but they are also about to lose any chance they ever had of bearing children.
"It is a common misconception that a diagnosis of breast cancer is synonymous with a loss of fertility," explained Hospital Español attending gynecologic oncologist Dante Carbajal Ocampo in a recent interview with The News.
"But that is not necessarily the case."
Carbajal Ocampo said that, as long as the woman in question is diagnosed in the early stages of the disease — stage 1 or stage 2 — before it has metastasized to other organs, if she is still in her reproductive years, she will be able to give birth and nurse their children with their remaining breast, as long as the disease does not reoccur.
"This is something that doctors treating young breast cancer victims need to discuss with their patients, because, oftentimes, the patients are so focused on other aspects of their disease that they don't bother to ask, or they just assume that they are going to be infertile after chemotherapy," he said.
"But there are options for these women to preserve their fertility through cryopreservation, which entails freezing either eggs harvested from the ovaries prior to chemotherapy or the in vitro fertilized embryos produced from those eggs."
Carbajal Ocampo said that with cryopreservation, patients who have been cancer-free for at least two years (or even less time, in some cases), have a 60 to 70 percent chance of becoming pregnant.
But not all women are candidates for cryopreservation of their fertility, and not all of them can afford the procedure, which can run about 150,000 ($8,562) to 200,000 pesos and is not covered by most insurance plans.
Still, Carbajal Ocampo said that, even without cryopreservation, some breast cancer patients under the age of 35 can and do become pregnant, and, in most cases, they give birth to healthy babies.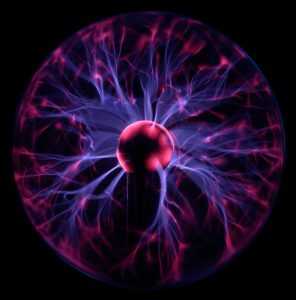 "Of course, cryopreservation is the best option, but it is important for women to understand that chemotherapy — which nearly 90 percent of these patients will undergo — does not produce infertility, although it can wreak havoc with the ovaries, reducing their output."
Carbajal Ocampo said that the main reason that young women with breast cancer do not consider the cryopreservation option is that they are not made aware of it in time.
"The patient has to have her eggs harvested before she undergoes chemo," he said.
"Most gynecologic oncologists will bring the subject up with their younger patients during the initial visit, but not all women in Mexico with breast cancer are treated by gynecologic oncologists. Instead, they may be attended by their gynecologist and he or she may not be aware of the option or may not broach the subject with their patient."
Unfortunately, breast cancer in younger women tends to be more aggressive than in older women, so the type of cancer a patient has also comes into play in deciding if she is a viable candidate for cryopreservation of her eggs, Carbajal Ocampo said.
And any woman who has had breast cancer and becomes pregnant must be closely supervised by her physicians, he said.
"For a long time, women in Mexico thought of breast cancer as a death sentence," Carbajal Ocampo said.
"But now, with earlier detection and recent advances in treatment, the survival rate of breast cancer is much higher, and if the cancer is diagnosed early and treated properly the survival rate is very high."
In fact, today, even with late detection, which is still a problem in Mexico, the survival rate is 65 percent, according to the national Secretariat of Health. (Twenty years ago, the comparable figure was about 30 percent).
Now, Carbajal Ocampo said, younger women need to understand that a diagnosis of breast cancer — and even other gynecological cancers, including cervical and ovarian cancers — does not necessarily mean that their fertility is over.
"There are a lot of issues that factor into determining if a breast cancer patient is a candidate for cryopreservation of her eggs," he said.
"But the technology can be a godsend for younger women who still have long lives ahead of them and want to have families."
More information:
Dante Carbajal Ocampo is an attending gynecologic oncologist at the Hospital Español.
 His offices are located within the hospital, as Ejercito Nacional 613-903, in Polanco (tel: 5255-4866/5545-3375). 
WHAT'S NEW
Luscious Lips
The upscale French design house Guerlain's new KissKiss Matte lipsticks are all about seduction and comfort. The lipsticks' unique rose oil formula, which is enriched with mango butter and penetrating spheres of hyaluronic acid, deeply hydrates lips to help them reach their maximum softness and fullness. KissKiss' satiny matte, high-pigment colors last for hours on end to plump and define lips with a vibrant, smudge-proof finish that balances long-lasting color with natural-looking radiance. KissKiss Matte is the perfect cosmetic hybrid between a lipstick and a nourishing lip balm, providing both an immediate velvety plumping through chili extracts and long-term collagen stimulation for thicker, more beautiful lips. The limited edition KissKiss Matte collection, available in seven daringly provocative shades, comes in a luxurious and emblematic matted gold-plated case designed by Parisian sculptor Hervé Van der Straeten. Guerlain, which was founded in 1828, is one of the oldest perfume, cosmetics and skincare houses in the world today, and the company was key in helping to elevate lipstick to the absolute symbol of femininity and seduction that it is today.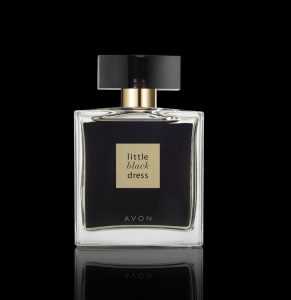 Fragrance Essential
There is no item in a woman's wardrobe quite as versatile nor quite as essential as her go-to little black dress, a garment that can be worn year-round and from morning to midnight. And it was with the incredible flexibility and classic adaptability of the LBD in mind that Avon developed its new fragrance, appropriately titled Little Black Dress. Fronted by Mexican actress and model Aislinn Derbez, this eau de parfum is made to be worn as a signature scent by classic beauties both day and night, and to become an essential element of every woman's fragrance wardrobe. Its seductively citrusy floral garland of aromas opens with a tantalizing bouquet of Italian lemon and then bursts with a floral heart of jasmine and roses. Its lingering sandalwood close is wrapped in a luscious hint of vanilla that melds with the skin to create a unique aroma for every woman. There is also an accompanying Little Black Dress body cream so that you can layer on the fragrance.
Destressing Tresses
The Unilever haircare line Sedal has just introduced a new addition to its nature-based haircare line, Sedal by Yuya Detox. Fronted and endorsed by the 24-year-old Mexican YouTuber sensation Yuya (who, with more than 18 million followers, has been rated the most popular beauty blogger in the world), the new shampoo, conditioner and styling cream collection promises to detoxify hair by removing daily contaminants and chemical buildup that can dull and dame tresses. Enriched with the organic antioxidants of green tea and fresh lime, the trio of products is aimed at recharging hair with a burst of healthy ingredients. The Yuga Detox collection complements Sedal's other organic haircare options,developed by renowned Hollywood hairstylist Jamal Hammadi, which includes a berry-based hydrating shampoo and conditioner duo and a strengthening ginseng and organic oil shampoo, conditioner and detangling cream. All three Sedal organic haircare collections are now available in self-service stores nationwide.
Micellar Water
Uriage, the French pharmacosmetic skincare and beauty cream company that has harnessed the healing powers of thermal water from the French Alps, has just released three new Thermal Eau Micellaires, each perfectly suited for removing makeup from all skin types. Available in oil-skin, normal-skin and sensitive-skin formulas, these incredible micellar waters gently cleanse with nonionic constituent surfactant that acts like a magnet to effectively remove cosmetics and impurities. Enriched with natural thermal waters and apricot extract (known for its soothing power), these waters also protect against dryness and irritation. The waters can be used on the entire face, including the ultra-sensitive eye and neck areas, to cleanse in a single step without rinsing.
Fighting Hair Loss
And for those who are worried about thinning hair from environmental, emotional, dietary or hormonal factors, the Spanish-based CDM Genové corporation has launched a new line of daily nutritional supplements to help nourish follicles from the inside out. Pilopeptan Seb, designed especially for people with oil hair, complements the brand's topical haircare line, intensive Pilopeptan dissolvable powders and regular Pilopeptan tablets. The company recommends a month-long treatment of intensive Pilopeptan powders followed by a three-month regimen of the pills in order to reach maximum hair regrowth. Pilopeptan Seb is enriched with B vitamins, amino acids, millet extract, green nettle, wheat germ and zinc, and not only helps to curb hair loss, but can also help make brittle fingernails stronger. Pilopeptan Seb is available at pharmacies nationwide. and should only be taken after consulting with a physician to ensure that any hair loss is not related to other medical conditions. It should only be taken by people over age 16.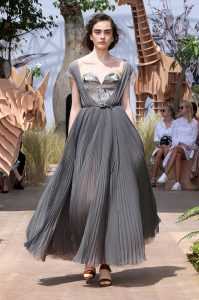 Haute Couture
Dior's new haute fall collection — the second by Italian Maria Grazia Chiuri since she took over the reins of the French design house in January — is a tender and charming throwback to a more feminine era. Soft, flowing evening gowns and seductively silky cocktail dresses with yards and yards of chiffon and lace give the collection a classically ladylike feel with a touch of innocent grace, while more tailored daytime silhouettes with lush, wearable fabrics offer a perfect balance of practicality and sophistication. The entire collection is a homage to Dior and its 70-year dedication to beautifying women. Tightly cinched waists and blossomingly full skirts echo Christian Dior's New Look, which revolutionized fashion in 1947. There are also plenty of 1950s-like retro mid-knee-length heavy wool skirts and enough tulle knitting to supply a bridal shop. Also in honor of Dior's 70th anniversary, the label has just opened the largest fashion exhibit ever to be presented in Paris. Titled Couturier De Rêve, includes over 300 couture gowns and the exhibit will be on display through the end of the year. It highlights pieces by each of the label's storied creative directors, including Dior himself, Yves Saint Laurent, Marc Bohan, Gianfranco Ferre, John Galliano and Raf Simons. The once-in-a-lifetime exhibit is being held at the Musee des Arts Decoratifs in Paris and shows the evolution of French high couture since Dior's first collection, which took women's fashion in a completely new direction, replacing the masculine silhouettes of World War II and replacing them with long dresses, flowing curves and soft shoulders.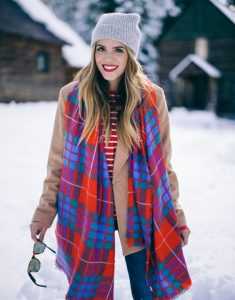 Personal Runway
And on the less pricy end of the fashion spectrum, Old Navy's new fall/winter collection, which will begin to show up in stores across Mexico in early August, is full of faux leather and pseudo suede jackets paired with flowy print gowns, no-hassle legwear and bright floral tops. The collection's motto is "make the world your runway," and it dresses up inexpensive casuals to give them a couture edge that looks great whether you dress it up with heels or pared it down with tennis shoes. Dark ethnic prints in nostalgic burnt reds, deep azure blues and sedated olive greens combine perfectly with Old Navy's leave-your-jeans-at-home-and-opt-for-comfort leggings, which come in thick denim and geometric patterns. There are plenty of color-blocked sweaters and fleece hoodies in the collection, as well as striped crew-neck tee dresses with flared skirts that have a feminine flirt. Old Navy's relaxed lightweight tops and cozy denim jackets can be worn weekdays and weekends, and twill field jackets can keep you snuggly warm and stylish even in blistering cold weather. The collection will be released in segments, with new items added each month, all with the hopes of getting customers into Old Navy stores over and over throughout the season.
Break the Rules
Meanwhile, following up on its spring/summer marketing campaign of Free to Be, Aéropostale's new fall/winter offerings are also about breaking fashion rules and choosing easy-going comfort over conformity in order to let your own personal style shine through. Breaking the rules means dresses over slacks, combining prints with prints and mixing colors that traditionally are seen as clashing. The company, now under new ownership by the Authentic Brands Group (ABG), is still true to its core energetic youthfulness, but has a fresh hint of sophistication thanks to the intricate use of quality natural fabrics, including gauzy cottons, plush woolen blends and crisp linens. It has also, for the most part, forgone its annoying tendency to use is clientele as billboards, replacing oversized labeling with more discreet company branding. Aéropostale is also planning to expand its portfolio in spring to offer footwear, produced in Mexico.
Chew on This
Trident, a U.S.-based company that owns the world's largest chewing gum factory, located here in Mexico, has launched a month-long MXEnBocaDeTodos (Mexico in everyone's mouth) campaign, calling on fans to upload their favorite photographs of scenes in Mexico to their site to be, if selected, printed on packages of the brand's various gums starting in September. The authors of the chosen images will receive no financial compensation for their contributions to the sales campaign, but, according to company spokespeople, will have the opportunity to display their work nationwide via the gum wrappers and their names will appear along with their photographs. In addition to promoting sales of the gum, the campaign is aimed at encouraging people to appreciate the beauty and diversity of Mexico.
THE NEWS