WOMEN'S WORLD
If you've ever wanted to get that haute couture runway look, but haven't quite mastered the art of mimicking the makeup styles you see in fashion magazines, Dior has just created your perfect solution.
Last week, the 70-year-old French fashion and design house opened its first Backstage Studio in Latin America, a stylish and personalized one-stop makeup nucleus inside Mexico's upscale Perisur shopping mall that provides the latest seasonal cosmetic essentials and personalized professional guidance by four on-site Dior makeup artists.
Located inside the mall's promenade, directly in front of the makeup department of Liverpool, the sleek 40-square-meter studio, with trendy black furnishings and a modern neon-light effect, offers an array of services that run the gamut from a 15-minute personalized eyebrow design to a 45-minute one-on-one beauty lesson to a 90-minute Dior Prêt-à-Party masterclass for up to four people.
This where-the-magic-happens studio also offers a 10-minute lip design service, a 20-minute class in cat-eye application and a 60-minute tailor-made makeover.
"The idea behind the Backstage Studio is to provide women with the latest makeup styles and trends in real time at the very moment they are being introduced on the world's fashion runways," explained Dior International Pro Team makeup artist Nicolás Berreteaga, who flew in for the studio's opening on Wednesday, Aug. 23.
"If (Dior head makeup creative and image director) Peter Philips premieres a new look in Paris on Monday, women in Mexico will be able to get that very look applied here and purchase the products he used on Tuesday."
Berreteaga explained that as the first haute couture design house to offer twice-a-year seasons, and the global leader in makeup trendsetting, Dior has always strived to coordinate cosmetics and clothing styles.
"Our makeup trends are always in tune with what is happening on international catwalks," he said.
"That's why we release five new cosmetic collections each year."
Additionally, the Backstage Studio is equipped with virtually every Dior cosmetic product on the global marketplace, including Dior's entire iconic Rouge lipstick collection.
"For inventory reasons, most department stores only carry a limited number of cosmetic shades," said Berreteaga, grabbing a bottle of Diorskin Forever Perfect Foundation from an open display counter inside the studio.
"For example, Dior makes 26 shades of this foundation, but in Mexico, only six shades are usually sold. Now, all 26 shades are available at the Backstage Studio."
Classic Dior perfumes such as J'adore, Miss Dior, Eau Sauvage and Dior Homme are also available for purchase at the Backstage Studio.
Short sessions with Dior makeup artists are free-of-charge to anyone who walks into the studio, but longer classes have a fee and need to be programed in advance.
"But the good thing about those fees are that they are automatically reimbursed with products of your choice," Berreteaga said.
"So if you pay 2,500 pesos for a beauty one-on-one lesson, you automatically get 2,500 pesos worth of Dior products of your choice, which essentially means that the class itself was free."
There are currently only eight Dior Backstage Studios in the world, located in Paris, Milan, London, Hong Kong, New York, Shanghai, Tokyo and, now, Mexico.
"We chose to open our first Latin American Dior Backstage Studio in Mexico City because it is the hub of Latin American fashion and style," Berreteaga said.
"Women here are keen on fashion and beauty, and Mexicans have always had a close relationship with and passion for Dior."
More information
The Dior Backstage Studio is located inside the Centro Comercial Perisur shopping mall, at Anillo Periférico Sur 4690 in Ampliación Pedregal de San Ángel, inside the promenade, directly across from Liverpool's cosmetic department.
 It is open every day of the week from 11 a.m. to 9 p.m.
 For reservations and more information, call 5424-1744.
 WHAT'S NEW
Nails Are On
As part of its ongoing Love Is On collection, Revlon has launched a new line of Colorstay Gel Envy nail colors that really stand up to the wear and tear of daily life. Just two coats of color (no base) and a slick Colorstay Gel Envy Diamond Top Coat makes nails almost as resilient as a professional-looking manicure with gel-like shine and acrylic-like duration. And this dynamic duo doesn't require the use of special lamps, so you don't have to exposure your skin UV rays. Personally, a real gel or shellac manicure (which is intended to last for up to three weeks) will survive about seven to 10 days on my hands, at best. And as far as regular manicures are concerned, I am lucky if I get as far from the beauty salon as my car and not manage to smear or damage the polish. But to my surprise, aside from a little chipping on day six, the Colorstay Gel Envy polish stayed fresh and vibrant for a whole eight days. And the best part is that there is a vast array of shades (much more than most gel salons offer) and you don't have to file the top of your nail to apply them or wrap bits of aluminum foil around your fingers for 15 minutes to get them off. Also, Revlon just added several new trendy shades of neon lime green, lemon yellow and Easter egg blue.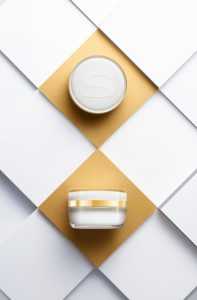 Eye Opener
The high-end French skincare and beauty brand Sisley will be introducing its new eye and lip contour cream starting in September. Sisleÿa L'Intégral Anti-Âge Crème Contour des Yeux fights telltale signs of aging on three dimensions, taking into account factors such as genetics and the environment, as well as behavioral aging. This all-in-one wonder cream fights wrinkles, promotes firmness, increases radiance, adds density and hydrates. The lip and eye cream is formulated using a combination of three plant-based active ingredients — atlas cedar extract, fermented pomegranate extract and passion fruit extract — all effective at targeting puffiness and dark circles. The action is further reinforced by the inclusion of Persian acacia (known for its excellent anti-glycation properties that stimulate the elimination of the colored toxins), natural alpha-bisabolol to sooth, and caffeine to tone and reduce puffiness. The cream also boasts a series of moisturizing, nourishing and regenerating active ingredients such as shea butter, vegetable glycerine and pro-vitamin B5. Sisleÿa L'Intégral Anti-Âge Eye and Lip Contour Cream also targets the lip area, which can be directly affected by behavioral aging (smoking, sun, pollution, etc.), vertical wrinkles above the lips and wrinkles in the corners of the mouth, by lessening definition along the contours and encouraging optimal mitochondria production.
Avocado Soft
The Mexican hair and skincare line Avopelle, which draws on the healing and nourishing powers of avocado oil, has introduced a new collection of cleansing creams, day creams, night creams and eye gels to keep skin young and beautiful. These superfood-based Avopelle products are rich in vitamins and antioxidants to prevent premature aging and keep skin supple. And they even contain a natural organic sunblock. Part of the larger Avo Plus corporation, which was founded in the state of Michoacán in 1993, these products are especially designed for sensitive skin and can be used by both men and women of all ages. These very affordable, lightly scented creams absorb quickly and leave no oily sensation, and can be used under makeup or alone. There is also an Avopelle skin clarifying cream, an Avopelle neck cream and an Avopelle skin astringent lotion to help reduce the size of pores and leave skin with a more even tone.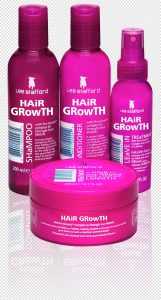 Taking Hair to New Lengths
If you are a member of that unfortunate club of women whose hair never seems to grow beyond shoulder-length, the British-based Lee Stafford brand has a solution to your why-won't-it-grow woes. The appropriately named Lee Stafford Treatment for Hair that Never Grows Past a Certain Length is now available in Mexico at self-service stores nationwide. This it-really-works hair-growth treatment, which complements the brand's Pro-Growth shampoo, conditioner and leave-in conditioner, strengthens tresses from within and nourishes your scalp to reduce hair loss. It also improves the condition of your hair and leaves it shiny and manageable, so you won't be tearing at it to get rid of tangles. The four-product collection moisturizes and stimulates growth so that your hair reaches it maximum potential length. The line contains a special Lee Stafford Pro-Growth complex, plus caffeine to increase micro-circulation to the scalp.
Sensitive Skincare
Uriage, the French pharmacosmetic company that has harnessed the healing powers of thermal water from the French Alps, has just released a new range of skincare products especially developed for sensitive skin. The Uriage Roséliane collection has a patented anti-redness effectiveness that gently soothes and restored comfort to delicate and irritated skin, Ideal for people with  rosacea, the collection includes an ultra-mild and milky-textured makeup remover and cleansing cream, a daily anti-redness moisturizing cream with a built-in SPF 30 sunscreen, and a rich day-and-night nourishing cream, all enriched with natural Uriage thermal waters to help protect against dryness and irritation.
Resilient Eyewear
Columbia Sportswear, the Oregon-based durable clothing company that has been producing winter-resilient, open-air garments since 1938, has just introduced its new eyeglasses collection in Mexico. These tough-tested frames and colored lenses were especially designed to change the reputation of prescription glasses. Columbia makes prescription eyewear and sunglasses suited for serious sportsmen and women. Designed by outdoor specialists and sporting professionals for consumers who have come to rely on the brand's proven record for quality and technological advancements, these glasses are both chic and practical. Columbia glasses boast a unique diagonal secure fit system that combines comfort and grip, bringing the company's outdoor experience inside through a balance of durability and fashion in a single product. The eyewear's design combines plastic and metal materials to offer a drill-mount option. Columbia eyeglasses offer classic frames with a geometric shape and full metallic rim.
Back To School
Now, both your preteen daughter and her favorite doll can hit the campus fashion runway with a new trendy look from the American Girl Doll clothing collection. Stylish head-to-toe outfits designed especially for girls sizes six through 16 in easy-to-wear fabrics come in matching wardrobes for her American Girl Doll Truly Me doppelgänger. The most popular ensemble for the season is a bright blue, lavender and lime green print dress with a pleated skirt in a mixture of cotton and spandex and with a lacey peekaboo net slip. The dress is topped with a soft, sky blue jacket with a front zipper and two side pocket zippers. To complete the look, American Girl Doll offers sparkled ballet flats with a no-slide rubber finish. All outfits (for girls and dolls) are available in the American Girl Doll section of Palacio de Hierro.