WOMEN'S WORLD
A group of diplomatic ladies got an early start on the Buen Fin sales weekend (Mexico's answer to Black Friday) and their holiday shopping with an outing on Thursday, Nov. 17, to the Premium Outlets Punta Norte (POPN) mall, just north of Mexico City.
The group — which included Jamaican Ambassador Sandra Anita Grant Griffiths, Vietnamese Ambassador Le Linh Lan and Nicaraguan Ambassador Tamara Hawkins de Brenes and her daughter Tania Brenes — were the guests of the POPN marketing director Carolina Juárez Ceballos and the L'Oreal Beauty Store.
The diplomatic ladies group — which also included Aya Idmail, wife of Egyptian Ambassador to Mexico Yasser Mohamed Ahmed Shaban; Yudith Schneider, wife of World Bank International Finance Corporation Director Norbert Schneider; Yoke Duckwitz, wife of former German Ambassador to Mexico Edmund Duckwitz; and Nergish Weisberg, wife of former U.S. Ambassador to the Congo Robert Weisberg — were offered a light brunch on arrival at the outlets, and were given a goodie bag and VIP discount coupons from the participating outlets stores.
Buen Fin (which literally translates to "Good Weekend") began in 2010 as a way to promote sales for local small businesses and is held each year during the Nov. 20 long weekend.
Nov. 20 is a national holiday that commemorates the conflict that constituted the start of the 1910 Mexican Revolution.
Originally, the Buen Fin weekend was a Mexico City initiative, but the idea soon spread nationwide, with more than 70,000 Mexican businesses participating in this year's four-day sale, which ran from Friday, Nov. 18, through Monday, Nov. 21.
In addition to offering slashed prices on sales items, the participating merchants also extended payment plans with interest-free, long-term installments in order to entice consumers.
And to help spur spending this year, Mexico City government employees received a partial advance on their December Christmas bonuses so that they would have cash to take advantage of the Buen Fin sales.
According to Mexico City officials and private sector business leaders, despite the cold and rainy weather, the blowout this year brought in about 22.5 billion pesos in sales of goods and services, up 5 percent from 2015.
That figure represents about a quarter of all expected spending for the 2016 fiscal year, according to Humberto Lozano Avilés, president of the Mexico City Chamber of Commerce (Conaco).
During the sixth edition of the Buen Fin weekend, the top sellers were clothing and shoes, as well as big-ticket items such as plasma television sets and other home appliances, Conaco reported.
WHAT'S NEW
Holiday Delights
Perk up your image with Dior's new limited edition Splendor Holiday makeup collection, all full of sparkle and shine. The gold and silver glisten of this high-intensity range of glowing powders, deep-hued lipsticks, glittery shadows, rosy blushes and gold-studded highlighters will brighten up even the bleakest winter days. The magnetic, highly pigmented lipstick shades are sophisticated and glamourous, while also right on trend, with pale rosebud pinks, ravishing dark purples, deep berries and splendorous pomegranate reds. And what better way to finish off a look, especially in the winter, than with a smooth coat of long-lasting nail polish? The collection includes a bold, make-a-statement gold varnish and a glittery silver-white polish that will add brio to any festive event.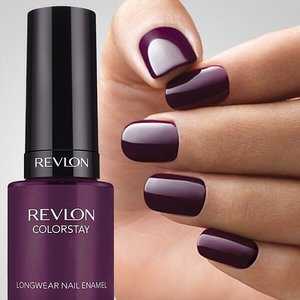 Home Nail Spa
Earlier this year, Revlon acquired the international rights to Cutex, so now the global conglomerate is able to offer consumers a wider range of quality and innovative nail products, including Cutex liquid polish removers, polish remover pads, jar nail polish removers and gel polish removers. And by reunifying Cutex's worldwide operations within Revlon's brand portfolio, the label is now positioned to strengthen the Cutex brand by redesigning the existing nail care products and expanding its portfolio into additional categories. What does all this mean for you? It means that your nail polish and other nail-care products are now better suited to work together with one another, giving you the option to get a salon-quality manicure in the comfort of your own home. One example is Revlon's new two-step color and Diamond Top Coat, which create a gel-like shine and acrylic-like duration. This dynamic duo doesn't require the use of special lamps, so you don't have to exposure your skin UV rays. And with Cutex's removers, you can eliminate every trace of old color without having to wrap your hands in aluminum foil extensions that make you feel like something out of a tired 1950s alien-landing movie.
Seasonal Scents
The Paris-based direct-sales cosmetic and skincare brand Yves Rocher has captured all the sweet scents of a French Christmas in its new, limited edition holiday collection of eaux de toilettes, hand creams, body lotions, bath gels and exfoliants. The luscious gourmand collection includes three ranges of aromas: tantalizing cranberry and almond, mouthwatering pear and cacao and succulent clementine oranges with spices. There is even a clementine and spices scented candle. The creams and lotions are each sold separately, so you can select all the items you want in a single scent or create your own combinations for gift packs. The long-lingering aromas are enough to whet your appetite for all kinds of delicious holiday fun. And to keep you looking your best over the holidays, Yves Rocher has also introduced a new seasonal line of cosmetics, with powder, blush, lip color, eyeshadows and nail polishes in brilliantly glowing shades. And there are equally enticing shades of liquid matte lip stains that hydrate while they color.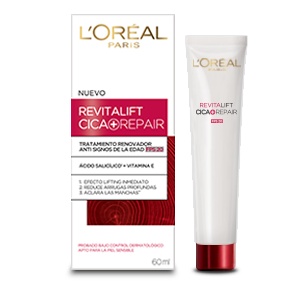 Lifting Beauty
Now you can fight deep wrinkles at the same time that you fade dark spots (about 70 to 80 percent of Mexican women suffer from these unsightly blemishes, according to dermatologist Claudia Aquino Pérez) and lift sagging skin for a fresher, younger appearance. L'Oreal Paris' new Revitalift Cica+Repair is an all-in-one anti-aging cream that helps turn back to clock by combining salicylic acid to reduce irritation, redness and sensitive skin with mega-antioxidant vitamin E to ward off free radicals and nourish your complexion. Unlike many salicylic acid products, Revitalift Cica+Repair is hydrating, so it will not dry out your face. The cream has a broad-spectrum SPF 20 to protect from future sun damage and to help keep dark spots from coming back.
THE NEWS