WOMEN'S WORLD
Sisley head international cosmetic artist for North, Central and South America Sergio Medini firmly believes women should keep abreast of current trends and styles in makeup, and, then, for the most part, ignore them.
Sort of.
"No woman should be a slave to makeup trends," Medini told a group of beauty specialists during a presentation of Sisley's newest additions to its cosmetic Twist line, Phyto-Blush Twist and Phyto-Touche Soleil bronzer.
"What she should do is keep an eye on trends and tendencies, and then choose — very selectively — those that work for her and her look and assimilate them into her daily makeup routines."
Medini, who has been helping women to find their own beauty style for more than 20 years, went on to say that it is a mistake to try to follow every new cosmetic tendency because not every look works for every woman.
"Since every woman is different, they each need to find their own style and focus on accentuating their own best features."
But Medini also warned against becoming too set in your makeup style.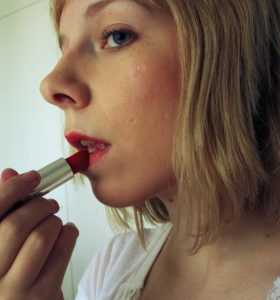 "A lot of women develop a makeup style in their early twenties and then keep it for the rest of their lives," he said.
"That can be as big a mistake as being a slave to cosmetic fashion trends."
Medini said that not only do accepted makeup styles evolve over the years, but so do our faces.
"The makeup you wore at 20 just isn't going to work for you when you are 50," he said.
Of the makeup penchants now trending, Medini said that the contoured look is the most popular.
"Contouring can help to define your features and give your face dimension," Medini said.
"But careful. It is easy to overdo contouring and end up looking like you have streaks across your face."
As a rule, Medini said that contouring is best left for the runway or special occasions.
"If you are going to use contouring, make sure that the contrast between your base tone and your contouring tone is not dramatic," he said.
"And, always, blend, blend, blend. Once you have applied the two tones, use your fingers to diffuse the area where the two shades meet, or, if you want a more airbrushed effect, a soft makeup brush."
Medini also said that the new Sisley Phyto-Touche Soleil bronzer palettes, which comes with three easily blended shades that naturally complement one another, is a sure way to get the contoured effect without looking like a Papua New Guinea Skeleton tribe member.
The Sisley makeup artist also said that, except for special occasions, it is best for all women to "keep it simple."
"If you take care of your skin, you don't need to cover it up too much," he said.
"As a rule, most women can get away with four basic items in their makeup bag: a foundation base, a corrector, a lipstick and a mascara."
And whatever makeup you do use, Medini said, it should be nourishing (as is the Sisley line), since it is going to be on your face most of the day.
He said that, for Sisley, lips are and have always been the focus of attention, and that it is important to find a shade that works for you and your particular skin shade.
"If you have bronzed or darker skin, try to avoid corals and orange tones because they will make you look jaundiced," Medini said.
"And if you have light skin, steer clear of pale pinks and soft corals because they will make you look washed out."
Medini said that red lipsticks are always a classic and can be used by women of practically every skin tone.
"But watch out," he added.
"Reds are the most dangerous lip colors to wear because they accentuate imperfections — either in your application or in your personal anatomy."
So, next time you are rambling through your favorite department store and a corporate makeup artist offers to give you a new look, let them provide you with tips and ideas of how to update your look, but don't become a pack follower of the latest trends unless they work for you.
"Makeup and fashion should always adapt to you and your distinct style," Medini said.
"You should never adapt to it. Fashion and cosmetics are tools to highlight your natural beauty, not disguise it."
WHAT'S NEW
Intense Hydration
Now available in Mexico (hey, for the last two years, I have been bringing in my own personal stockpile from the United States every time I went home for holidays), Neutrogena's Hydro Boost Water Gel is a luxurious surge of hydration for dry and irritated skin. Packed with hyaluronic acid (a naturally occurring substance in the skin which acts like a sponge for dry skin cells holding up to 1,000 times its weight in water) and olive extract (known for its protective, moisturizing and anti-oxidant qualities), Hydro Boost Water Gel instantly quenches dry skin and keeps it looking smooth, supple and hydrated day after day. The product's unique formula is oil-free, fragrance-free, non-comedogenic and is clinically proven to keep skin moist for up to 48 hours. It can be worn alone or under makeup. And now there is also an accompanying Neutrogena Hydro Boost Eye Gel-Cream, also formulated with hyaluronic acid, designed to hydrate and protect the delicate contours around the eye.
Green-with-Envy Eyes
The hottest color for cosmetics this spring is green. But not just any green. The show-stopping hue par excellence this season is a deep, sultry, emerald forest green with underlying tinges of dark turquoise and shimmering flecks of pearly luster. And Dior cosmetics has captured just that shade in 391 Now, its latest addition to its spectacular effects, long wear Diorshow mono eyeshadow collection. This spectacular, limited edition, suitable-for-all-eye-colors-and-all-skin-tones shadow is pioneering the way back to statement-making cosmetics and away from ho-hum neutral earthy browns and tans. Diorshow Mono, the eyeshadow used by the Dior makeup artists, was inspired by the fabric textures of the brand's fashions matte and features super-saturated hues to deck eyes in long-lasting colors with radiant finishes and intense effects with a single application.  The lush Now jade-like shade is also available in Dior Vernis contour nail polish, with an ingenious formula that plays up the gel effect.
Fabulous Hair
Revlon Professional has introduced a new line of haircare products available only through authorized salons called Be Fabulous. This innovative four-step anti-aging treatment (yes, your hair ages, just like your skin does) repairs, nourishes, strengthens, hydrates, protects and adds new luster to fried or otherwise damaged hair. Fronted globally by U.S. film star and supermodel Halle Berry, Be Fabulous comes in three formulas for extremely damaged hair, normal or thick hair and extra-fine hair. All three formulas are enriched with a slew of vitamins and natural essential oils to rejuvenate hair at the core of its follicles. There are also an accompanying take-home shampoo, conditioner and serum to help protect and hydrate hair between salon visits.
Luxurious Antiaging
Nuxe — the luxury French toiletries label that brought us the sumptuous feel and scent of Nuxe Huile Prodigieuse, with eight precious plant oils — has a new anti-aging skincare line called Nuxuriance Ultra. Using natural extracts from both saffron and bougainvillea flowers, these products help plump skin on both the epidermis and dermis levels by promoting cell production to help fight the signs of aging, including wrinkles, fine lines, spots and loss of firmness. The Nuxuriance Ultra anti-aging range gives skin made fragile by hormonal variations and environmental assaults the quintessence of Nuxe research with six anti-aging care products, including a global serum, a roll-on re-plumping mask, a replenishing fluid cream, a lip and eye-contour serum, a day cream and a night cream, all of which are suited for all skin types including sensitive skin.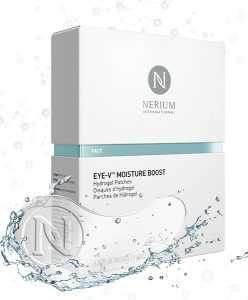 SOS for Eyes
Nerium International has launched Eye-V Moisture Boost Hydrogel Patches, to give tired and stressed eyes an extra boost of energy the same way that an interveinal serum helps revive the human body. Featuring Nerium's exclusive ThermoReact technology, aloe water and a host of additional hydrating ingredients encapsulated in a seaweed and pea-based patch, these deliciously sleek, super-cooling pads deliver a quick, targeted, hydrating surge of freshness and nourishment that helps to smooth, firm and brighten the under-eye contours for an instant eye lift effect. Each box comes with five sets of patches saturated with Hydromoist and a patented antioxidant, plus an exclusive ingredient derived from white lilies and Brazilian ginseng to help reduce puffiness, fine lines and dark circles.
Youthful Renewal
Murad, the U.S.-based scientific skincare line developed by a physician, has just introduced a new Retinol Youth Renewal Serum, a potent but gentle cream powered by retinol tri-active technology. For maximum results, it contains a fast-acting retinoid, a time-released retinol and an overall retinol booster. As a result, this groundbreaking anti-aging serum quickly and visibly minimizes lines and deep wrinkles, firms, evens skin tone and boosts radiance for more vibrant, youthful-looking skin. After just two weeks of regular use (applying two or three times a week at night), 93 percent of women tested reported a reduction in lines and wrinkles, and a full 98 percent noticed a smoother, more glowing complexion.
THE NEWS