WOMEN'S WORLD
When it comes to taking care of your skin and anti-aging therapy, an ounce of prevention is worth a pound of cure.
That is the message that plastic surgeon Bertha Torres Gómez wanted to get across during a recent media conference at her Hospital Español clinic to introduce a new daily skincare products by the French derma-cosmetic company Filorga.
"We are all constantly aging, and our bodies and faces begin to show the first signs of aging in our early 20s," Torres Gómez said.
"You can't stop the advance of time, but you certain can slow it down, and with the right beauty routine, most women can dramatically reduce the advance of the visual effects of aging on our skin."
Torres Gómez went on to say that in the world of medical beauty, "prevention is always the key to anti-aging."
And while it is important to clean and moisturize skin twice a day, not all products are suited to all skin types, so it is vital to select treatments that are going to be effective for your particular skin type.
"The best advice I can give anyone about skincare is to consult a dermatologist, not a cosmetics salesperson in Palacio de Hierro or Liverpool," she said.
"I also suggest that they use a derma-cosmetic line rather than a strictly cosmetic line, that will do little more than moisturize the outer layer of skin."
Your skin is your body's largest organ and is constantly in flux, Torres Gómez said.
Everyone's skin ages differently.
And while much of the inevitable part of facial aging is driven by a person's DNA and is considered intrinsic, a staggering 85 percent of the visible signs of aging can be directly attributed to extrinsic causes that are preventable, and even, sometimes, correctable.
Making informed decisions about sun exposure, diet, exercise, smoking and the regular use of skincare products can be key in helping to stave off skin aging.
One of the main causes of the appearance of visible aging is a degradation of the skin's extracellular matrix (ECM), a complex framework that supports and protects the cells of the dermis.
The ECM is composed of structural proteins (collagen and elastin), adhesive proteins (laminens and fibronectin), glycosaminoglycans (GAG) and proteoglycans.
A network of collagen fibers provide strength and structure to the skin, while elastin gives skin the ability to stretch and return to its original shape.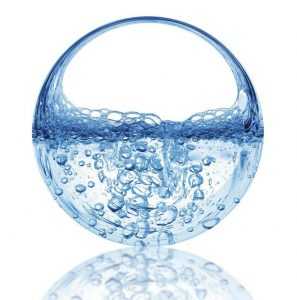 The GAG that surround this structure are composed of hyaluronic acid, heparin sulfate, chondroitin sulfate, heparin and dermatan sulfate.
Hyaluronic acid, the most extensively studied GAG, can hold up to 1,000 times its weight in water within the matrix, making skin healthy, plump and youthful-looking.
But as we age, the skin's production of collagen, elastin and GAG decreases and skin begins to sag and droop.
Products such as Filorga's premium line NCTF (short for New Cellular Treatment Factor) are made from the same hyaluronic acid your skin produces, but can be applied topically to reduce tiny lines and wrinkles while plumping and moisturizing skin to keep it hydrated and healthy.
Other factors, such as smoking and sun exposure, can also effect collagen, elastin and GAG.
Unprotected sun exposure has been directly linked to  collagen degradation, skin laxity, hyperpigmentation and, most importantly, skin cancer.
That is why every person over six months of age should be using a broad-spectrum sun protection product on a daily basis.
"Aging, like death, is inevitable," said Torres Gómez.
"But you can slow the process, and with a simple but well-planned beauty regimen, you can have younger-looking skin for years to come."
 WHAT'S NEW
Spicy Scent
Still stumped as to what to get dad for Father's Day? Loewe has just added a new interpretation to its classic Solo line, Solo Loewe Esencial. Esencial is an aromatic woody fragrance with tantalizing notes of tangerine, mint, lavender and lime at the opening. The heart is full of spicy nutmeg, yerba mate, thyme, rosemary and cardamom. Solo Loewe Esencial closes with base notes of patchouli, incense, tonka bean and guaiac wood. The Spanish luxury brand Loewe was founded in 1846 as a leather goods house. It was appointed Official Supplier to the Royal House under King Alfonso XII in 1905, and introduced its first fragrance, L de Loewe, for women in 1972. Loewe Loewe for men was launched in 1974. The Solo line, which now has several manifestations, was first introduced in 2004.
Gold from the Zapotecs
The Oaxaca-based Oro de Monte Albán jewelry firm introduced its new fall/winter collection with a trunk show at its boutique at the Shops at Down Town in Mexico City's Historic Center late last month. The silver, gold and gold-plated collection, called Antá (an acronym for agua, nubes, tierra and aire, which translates to water, clouds, earth and air), draws on ancient Zapotec designs of animals and nature from the archeological sites of Monte Albán and Mitla for inspiration, with contemporary twists to update the style and give them a modern flair. The new collection includes gold elongated frog pendants and earrings and silver jaguar-tooth necklaces, as well as pieces incorporating bits of turquoise and white and red coral from Oaxaca. Oro de Monte Albán is a 100 percent Mexican-owned company that has been in existence since 1943. The fourth-generation, family-run enterprise prides itself on conserving the beauty of pre-Columbian art styles and handcrafting each piece of jewelry using Oaxacan artisans. It is the only jewelry designer authorized by the National Institute of Anthropology and History (INAH) to produce gold and silver reproductions of pre-Hispanic art. Oro de Monte Albán has nine stores nationwide, with one at the Monte Albán archeological site, one in San Miguel de Allende, one in Guanajuato, one in Mexico City and the rest scattered throughout the state of Oaxaca.
Interior Designs
The Mexican-owned design house Home Store has just launched its new summer collection. The new collection is bursting with nautical whites, navy blues and seafaring themes. Drawing on Spanish and Moroccan art for inspiration, there are Iberian azulejos and crisp geometric patterns in azure and ivory, accented with touches of turquoise and rustic hammered copper urns. The bar assemblage has gold-hued decanters with bamboo patterns and Libbey Montclair beveled crystal highball glasses. The dinnerware grouping includes mix-and-match floral prints and images of octopi, lobsters and other marine life leitmotifs, while the kitchenware selection is discreetly understated with bar ceramic jars and unadorned wooden cooking utensils. The bedding assembly is a bohemian dream of rich salmon pink contrasted against cobalt and bronze Mediterranean tile patterns and sleek cerulean and alabaster symmetrical prints. Warm grays and bucolically simple jars and containers for the bathroom complete the collection. All of the items in the new collection are currently available at Home Store's nine locations in Mexico City and at its various branches in Guadalajara, Tabasco, Mérida, Léon, San Luis Potosí, Querétaro and Veracruz.
THE NEWS