Women's World
Officially, Día de la Madre falls on May 10 each year in Mexico, but for Claudia Lizaldi, president and founder of the Mamá Natural corporation and television program, the real Mother's Day comes two days earlier.
For the fourth straight year, Mamá Natural, in cooperation with Nestlé foods, Skaklee nutrition and beauty products, Philips Avelit baby-care goods, the Mexican Yoga Institution (IMY), Sta. María water and the Westin Santa Fe Hotel, will sponsor a daylong symposium on motherhood and the challenges it represents in today's rapidly changing society.
"There is no job more important for any woman than that of being a mother," Lizaldi said during a press conference to announce the symposium.
"But most of us have no idea how to go about the job, and there are no handbooks with instructions to help us figure it out."
Consequently, every year since 2014, Lizaldi and her sponsors offer the symposium — appropriately titled Mother's Day — to provide guidance and support for mothers of all stripes, with conferences covering everything from how to change diapers to how to deal with rebellious teenagers.
This year's symposium will be held inside the Westin Santa Fe installations on May 8 starting at 8:30 a.m., and will include lectures and seminars by 20 different experts specializing in child psychology, household finances, family nutrition and stress management through yoga.
There will also be conferences on empty-nest syndrome for parents whose kids have moved away from home, the role of grandparents, couples' counseling, postpartum depression and even how to cope with divorce and its effects on children.
For a nominal fee of 500 pesos, guests are offered the option to attend up to four conferences and will also be provided with a gift bag of products from the sponsors.
"We are hoping to have between 600 and 800 attendees this year," Lizaldi said.
"And if there are women who want to attend but who do not have the economic resources to pay for the symposium, we will arrange to sponsor them."
More information
For more information on the Mother's Day symposium, check out the webpage www.mothersday.mx.
WHAT'S NEW
 Sweet Leg Relief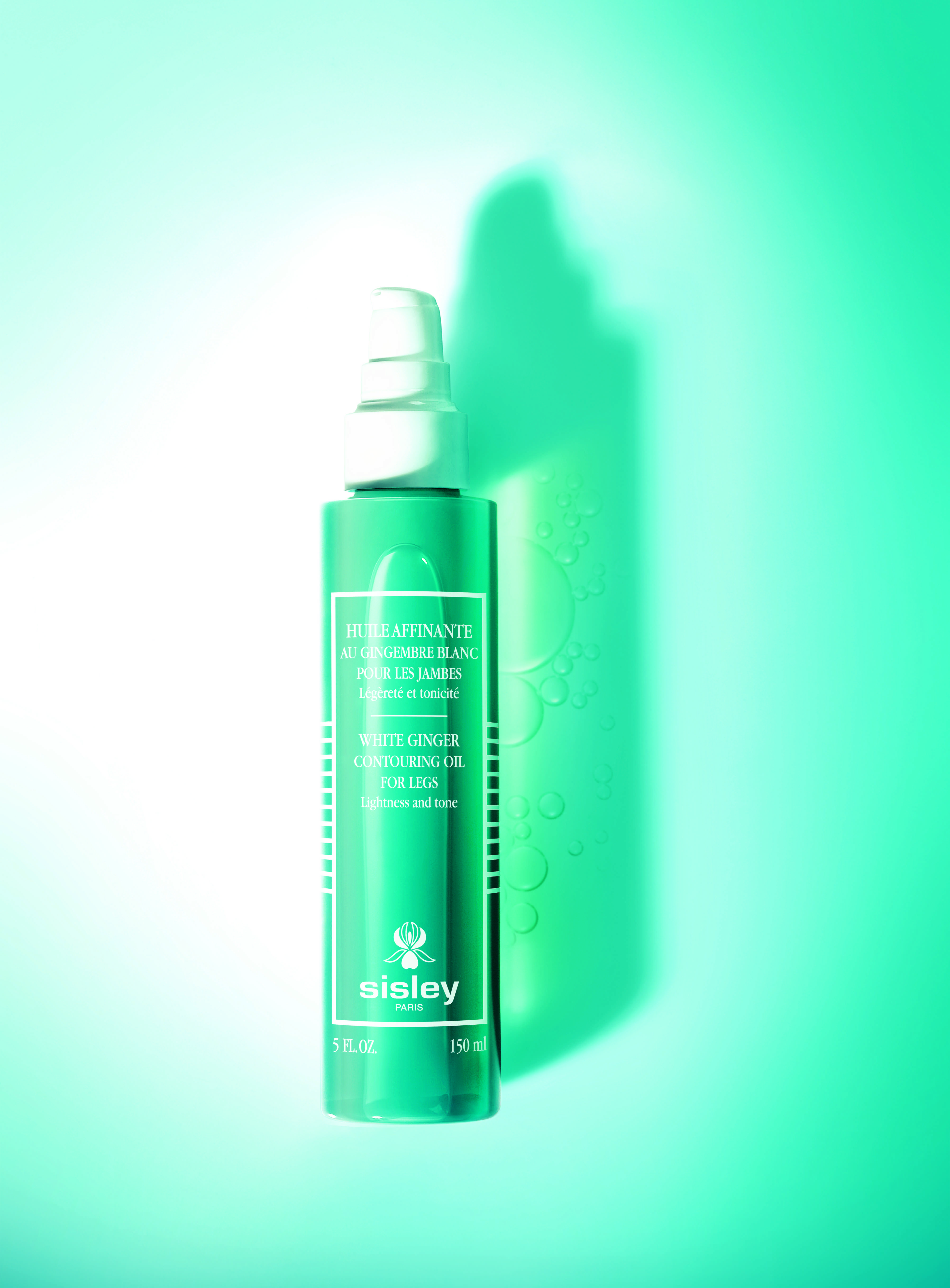 Due out next month is Sisley's new White Ginger Contouring Oil for Legs, a soothing, sensuous body oil to tone tired, aching legs and make them feel lighter while enhancing their beauty with a nutritive veil. This luxurious contouring oil ¿ provides all-encompassing, effective relief for legs on four fronts. White ginger extract and ginkgo biloba target swollen tissues to create a feeling of lighter legs. A combination of gelidium cartilagineum and cedrol promotes fat burning and limits fat storage to help slim and reduce the appearance of cellulite. The essential oils of rosemary and litsea cubeba, known for their toning and stimulating properties, are combined with redensifying white ginger extract to firm skin. And the nourishing and regenerating qualities of shea, macadamia and aniroba oils provide suppleness and comfort to the skin, leaving it soft and velvety. The result is that discomfort is soothed instantly while skin is nourished, softer and visibly more beautiful. Used daily, White Ginger Contouring Oil can help reshape legs and form a more slender figure.
Radical Defense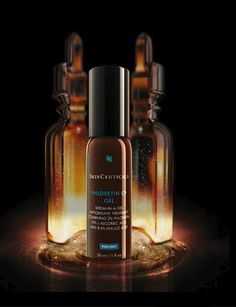 The U.S.-based pharmacosmetic firm SkinCeuticals, which three years ago introduced its Phloretin CF serum for skin to protect against free-radicals, has now released a Phloretin CF Gel, with the same formula but easier to apply and faster to absorb. Suited for both men and women, this antioxidant treatment combines 2 percent phlorentin (a plant-derived chemical that neutralizes free radicals) with 10 percent stabilized ascorbic acid (vitamin C) and .5 percent ferulic acid to brighten and even out skin tones while protecting against environmental degradation. Dermatologists tell us that 90 percent of skin's aging is due to exposure to sun and pollution. And while we all (hopefully) faithfully apply sunblock daily to ward off the sun's rays, most people do not protect their skin from free radicals produced by environmental pollution. Phloretin CF helps skin at the molecular level to boost cells' natural resistance against free radicals and can be used daily with all skin types. SkinCeutical products are available only through select board-certified dermatologists and plastic surgeons.
Three-Step Regimen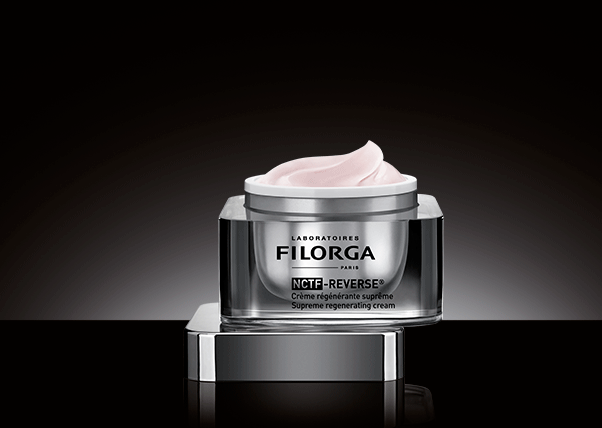 Filorga, which is also only available through dermatologists and plastic surgeons, has simplified its anti-aging regimen to include a three-step cleansing, toning and moisturizing treatment (with one version for dry skin and one for normal to oily skin). The new premium line, called NCTF (short for New Cellular Treatment Factor) is made from the same hyaluronic acid used for injectable fillers, but is applied topically to reduce fine lines and wrinkles while plumping and moisturizing skin. The NCTF-Essence lotion helps to remove the last traces of makeup and dirt to create a clean base for the NCTF Serum that penetrates the skin's deeper layers. And the NCTF-Reverse cream, enriched with vitamins A, E and H, plus shea butter, firms and hydrates to correct dryness and sagging. All three products can be used both day and night.
Joyful Scent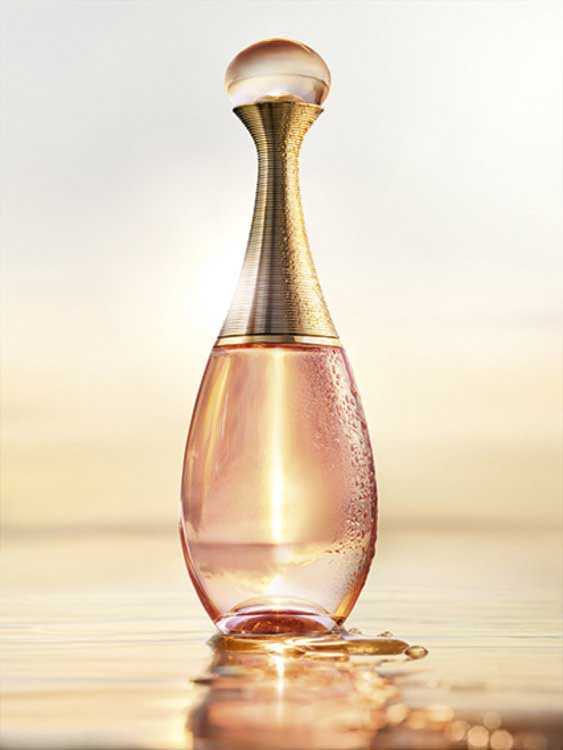 Dior has added yet another interpretation to its classic J'Adore perfume line, J'Adore in Joy. This light, airy scent is full of summer freshness and a joie de vivre. Dior in-house perfumier Francois Demachy has added an unexpected and sumptuous touch of salt to the warm floral composition, inspired by the natural phenomenon and finest gourmet salt fleur de sel. This salty accord at the top of the composition emphasizes the combination of white flowers that includes sambac jasmine, neroli, tuberose and ylang-ylang from Grasse. An accord of ripe peaches in the perfume's base gives the whole composition a succulently fruity touch. And in keeping with the fragrance's sultry theme, J'adore In Joy comes in a renewed bottle with liquid gold-peach-colored sparkles that diffuse the light thanks to the convex bottom. Like the other J'Adore fragrances, this delightful parfum is fronted by Charlize Theron.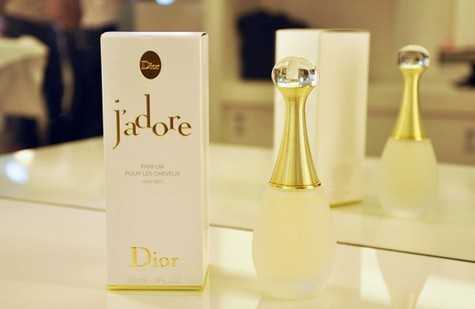 And for those who want to complement their scent with a matching hair mist, there is now a J'Adore Parfum pour les Cheveux with sensuous hints of cotton nectar and jasmine blossoms that bring shine and brightness while subtly diffusing a trail of the original scent that lasts all day. The handy little bottle is light enough and small enough to fit in your purse, so it is easy to keep in your go-bag at the office or slip into a suitcase for travel.
Thermal Lotion
Uriage has a new Eau Thermal Silky Body Lotion that provides 24-hour hydration and instant smoothness for all types of skin. This silky, fluid lotion immediately fuses with the skin's natural chemistry to intensely moisturize and comfort it. Its light texture, which is immediately absorbed to leave no greasy film, allows for getting dressed faster and the intense moisturizers penetrate to last all day. Bathed in Uriage thermal waters, skin regains an optimal level of hydration, lasting comfort and a healthy, natural glow.  The hypoallergenic formula also contains shea butter and hyaluronic acid for long-term nourishment.
Blown Away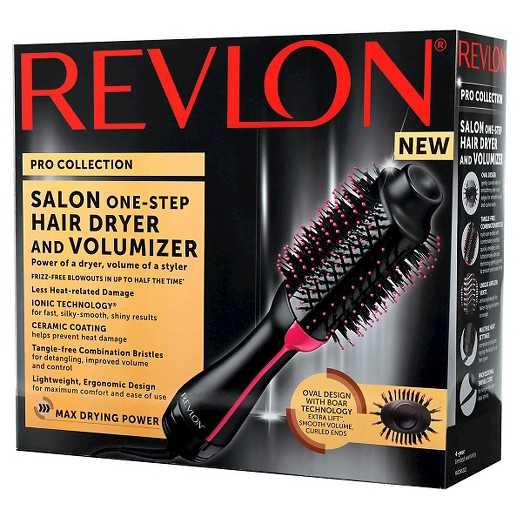 For any woman who has ever wished she had three hands in order to style her hair while separating sections, holding a blow drier and straggling a brush through her locks, Revlon Pro Collection has a new Salon One-Step Drier and Volumizer with ionic technology. This revolutionary styling tool is designed to deliver gorgeous volume and brilliant shine in just one step (and using just two hands). The unique oval brush design quickly creates frizz-free volume at the root and beautifully full-bodied curls at the ends with a single pass, giving you salon results at home. Thanks to the ionic technology, hair dries faster with less damage. The Revlon Pro One-Step has a combination of nylon pin bristles with comfortable ball tips to softly detangle hair and boar bristles to help grip hair on curved edges for improved volume and control. It also has ceramic coating, three heat settings and an ergonomic handle with a tangle-free swivel cord, making it easy to maneuver.
Collagen Burst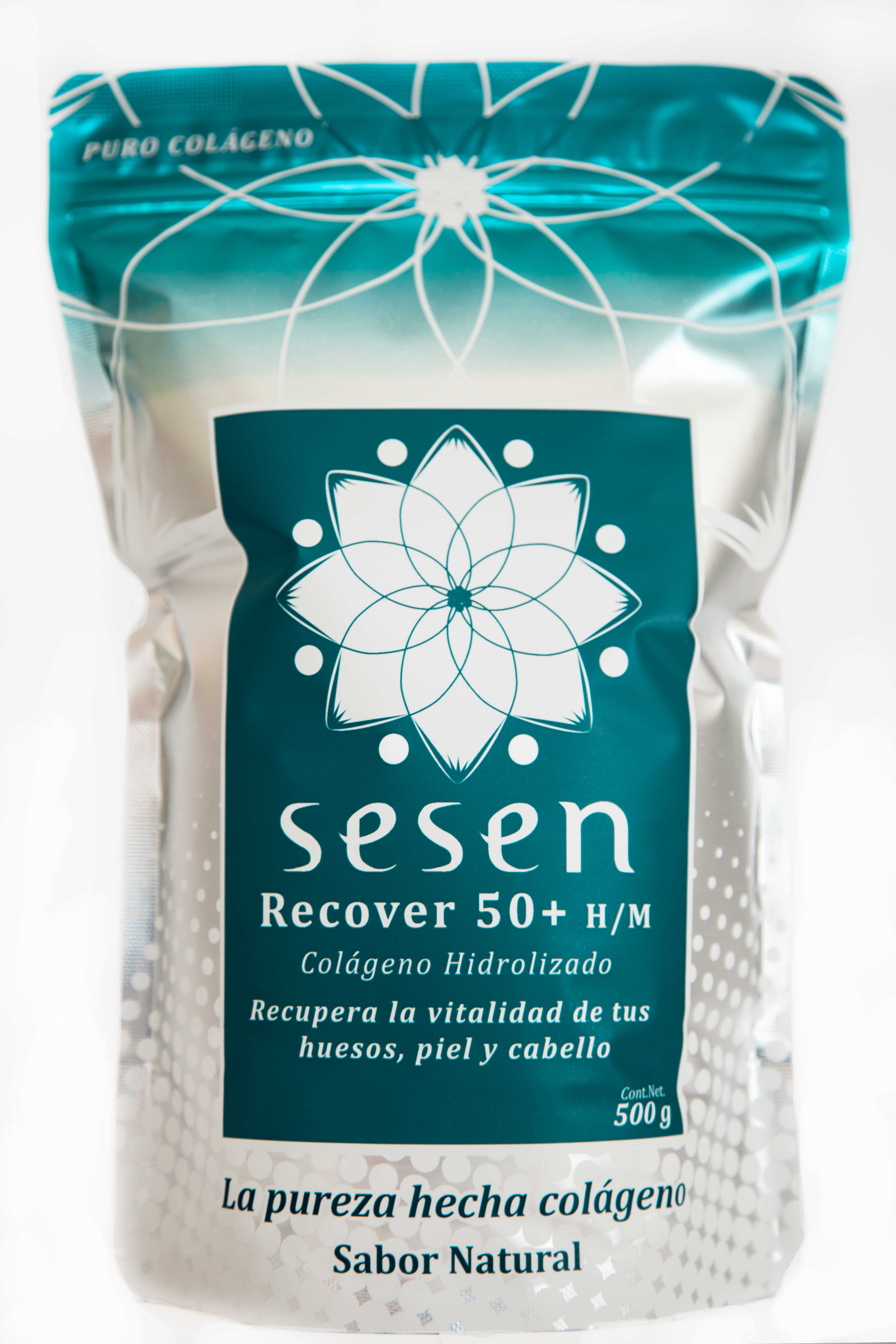 It's vital for healthy joints and muscles, blood cells, cartilage, arteries and facial structure. In fact, collagen is the most abundant protein in the human body. But as you age, your production of collagen decreases, leading to a score of potential side effects, not least of which is sagging of the skin and body contours. Drinking beverages containing collagen can help your body to replenish collagen loss, and now Sesen has a simple, easy to use powder that can be mixed with beverages and is quickly absorbed into the body. It's not the fountain of youth, but this all-natural, color- and conservative-free powdered from of organically manufactured animal collagen has been shown to help revitalize skin and increase joint and muscle function. Sesen comes in three  formats, one for skin, one for energy and one for people over age 50.
THE NEWS