CARACAS – Thousands of protesters marched again in Venezuela's capital Wednesday, with the rejuvenated anti-government movement showing no sign of letting up on political unrest that has been blamed for 29 deaths in recent weeks.
The mass of demonstrators paraded through downtown Caracas in an attempt to deliver a message to the national ombudsman, whose job is to stand up for citizens' rights but who the opposition has tagged the "defender of the dictator." The march was stopped before reaching his office as state security forces unleashed tear gas on protesters on the city's main highway.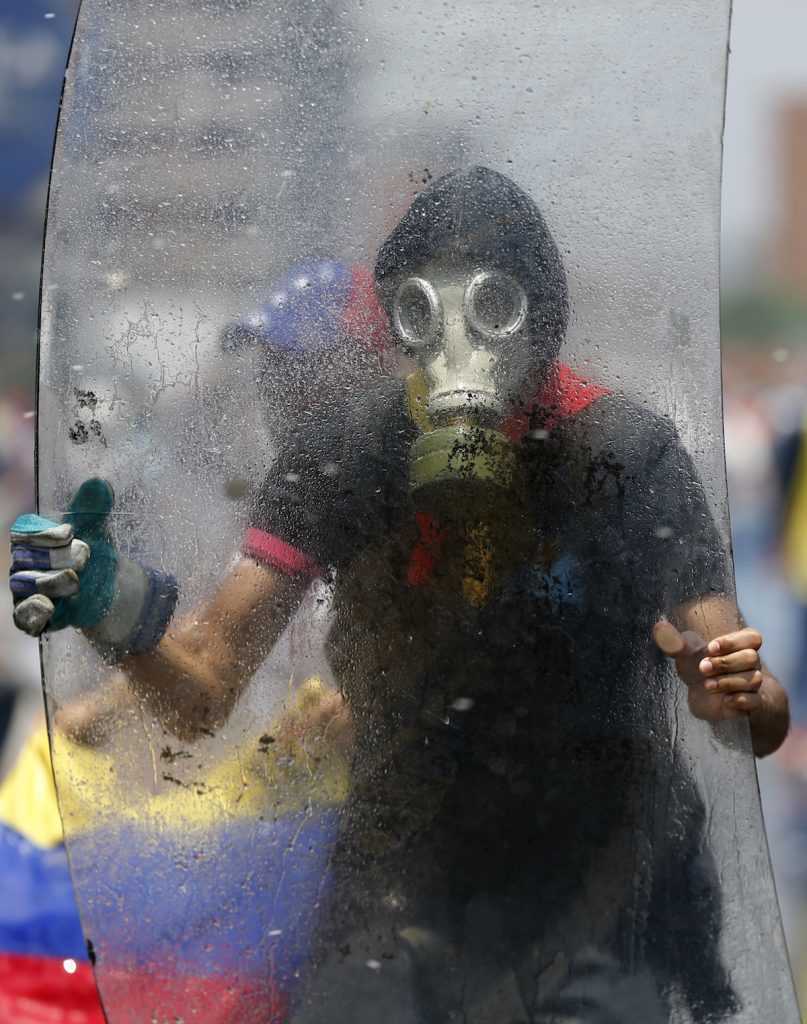 In the latest tally of deaths, opposition leaders said Juan Pablo Pernalete Llovera, 20, was killed after being struck in the head by a tear gas canister in Caracas. Two other deaths were reported Wednesday: Efrain Sierra, 28, who died from a gunshot in the stomach during a protest in Tachira, and Christian Humberto Ochoa Soriano, 22, killed during a demonstration Monday in Valencia, east of Caracas.
The protest came as Venezuela's socialist government threatened to pull out of the Organization of American States (OAS) over criticism of the administration's handling of its political opponents.
Venezuelans have flooded the streets over the last month to demand an end to Nicolás Maduro's presidency. The protests have frequently ended in violent confrontations with security forces, which have used tear gas and rubber bullets to disperse crowds, and there also have been clashes with pro-government groups.
FABIOLA SANCHEZ
JOSHUA GOODMAN