JERUSALEM — The Trump administration has explicitly warned Israel against annexing parts of the occupied West Bank, saying it would trigger an "immediate crisis" between the two close allies, Israel's defense minister said Monday.
It was the latest indication that President Donald Trump is returning to more traditional U.S. policy and will not give Israel free rein to expand its control over the West Bank and sideline the Palestinians, as Israeli nationalists had hoped.
Speaking in parliament, Defense Minister Avigdor Lieberman said U.S. officials had been clear in their opposition to Israeli annexation of West Bank land — a notion that has gained steam in far-right Israeli circles since Trump's election.
"We received a direct message — not an indirect message and not a hint — from the United States. Imposing Israeli sovereignty on Judea and Samaria would mean an immediate crisis with the new administration," Lieberman said, shortly before departing for a working visit to the United States.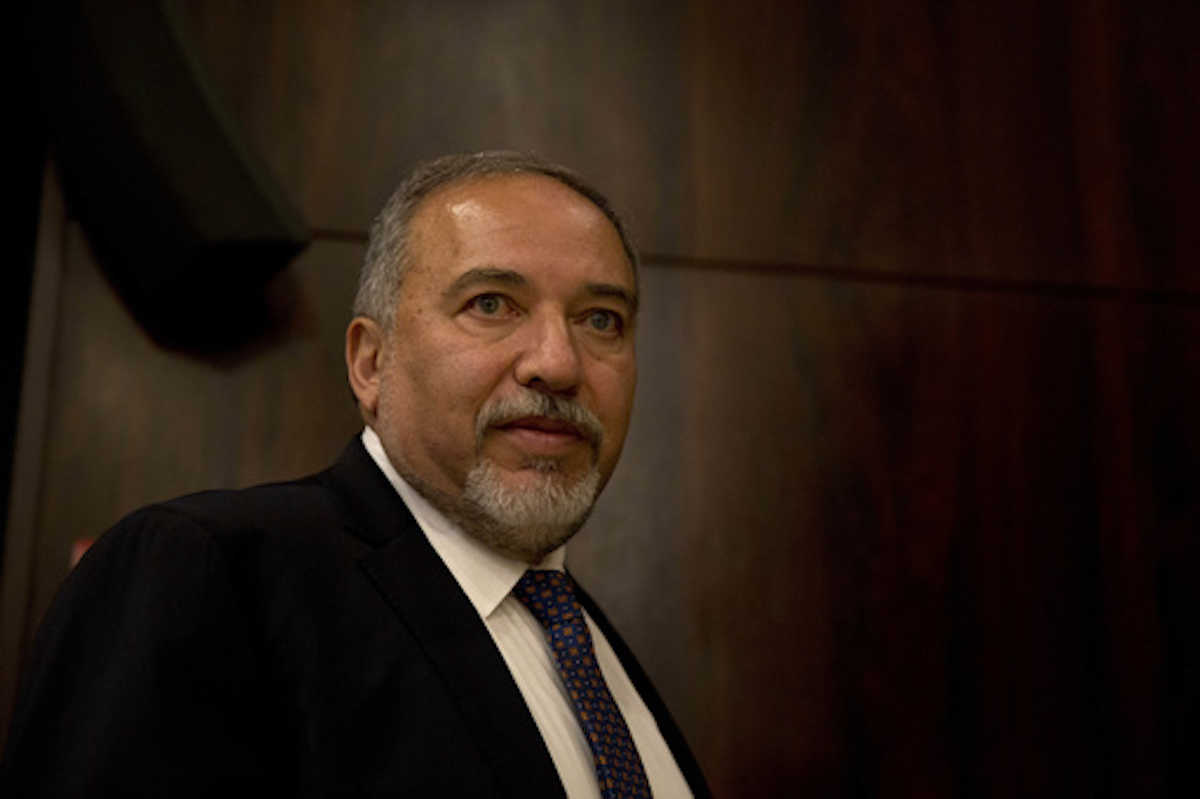 Judea and Samaria is the biblical term for the West Bank, which Israel captured in the 1967 Mideast war. The Palestinians seek the West Bank as the heartland of a future state, a position that has wide international backing.
The angry U.S. reaction was sparked by comments by Miki Zohar, a junior lawmaker in Prime Minister Benjamin Netanyahu's nationalist Likud Party.
Zohar is among a growing number of coalition members who reject the internationally backed idea of a Palestinian state and instead suggested that Israel annex the West Bank.
Under this version of a "one-state" scenario, the West Bank's more than 2 million Palestinians would receive expanded autonomy, but not hold full Israeli citizenship or be allowed to vote for the Knesset, or parliament. Although Netanyahu has not endorsed the one-state vision, many in his coalition do.
"The two-state solution is dead," Zohar told i24NEWS, an Israeli TV channel. "What is left is a one-state solution with the Arabs here as, not as full citizenship, because full citizenship can let them to vote to the Knesset."
"They will be able to vote and be elected in their city under administrative autonomy and under Israeli sovereignty and with complete security control," Zohar added.
Israeli doves believe such a scenario would be both immoral and suicidal by threatening Israel's Jewish and democratic character.
"One state at this moment means apartheid," Ayman Odeh, leader of the Joint List of Arab parties in parliament, told foreign reporters Monday. "I think there needs to be great pressure for a Palestinian state to be established on the 1967 borders."
Lieberman said he received phone calls "from the entire world" about whether Zohar's proposal reflected the government's position.
He called on the coalition to "clarify very clearly that there is no intention to impose Israeli sovereignty."
Justice Minister Ayelet Shaked, who supports a partial annexation of the West Bank, said she was unaware of any controversy with the Trump administration and that Israel in any case is free to do as it sees fit.
"We are not a banana republic. We are an independent and sovereign state," she told Israel's Army Radio station. "There is a supportive administration in the United States. That administration needs to back up the state of Israel and the government's policy."
For the past two decades, the international community has said the two-state solution is the only way to preserve Israel's Jewish and democratic character. Supporters of Israel's moderate opposition strongly agree. Likewise, the world has almost universally condemned Israeli settlements built on occupied land as obstacles to peace.
On the campaign trail, Trump vowed to turn this international consensus on its head, raising great hope among Israel's right wing.
Trump's campaign platform made no mention of a Palestinian state. He also promised to move the U.S. Embassy in Israel from Tel Aviv to Jerusalem, a move long sought by Israel but fiercely opposed by the Palestinians.
During the campaign, Trump maintained close ties with Israel's West Bank settler movement and even invited a settler delegation to his inauguration.
But since then, he has shown repeated signs of backtracking.
Trump now says the embassy issue needs further study. During a White House press conference with Netanyahu last month, Trump asked the Israeli leader to "hold back on settlements."
He also said he was open to either a two-state or one-state solution, as long as it was through an agreement with the Palestinians.
The same week, Trump's envoy to the U.N., Ambassador Nikki Haley, said the U.S. "absolutely" supports a two-state solution, while his nominee for ambassador to Israel, David Friedman, a close ally of the settlers, said he "would be delighted" with such an agreement.
The mixed signals appear to be creating confusion among Israelis and Palestinians.
Last week, Netanyahu was quoted by local media as telling a closed meeting that his attempts to coordinate settlement construction with the U.S. were "not as simple as you think they are." His office declined requests for comment.
Palestinian officials, meanwhile, have barely had contact with the new administration.
Nabil Shaath, President Mahmoud Abbas' foreign relations adviser, said the U.S. position "regarding settlements on the Palestinian lands is not clear to us."
"We need to hear from the U.S. administration, from President Trump, directly about his positions," he said.
Oded Revivi, the chief foreign envoy of the Yesha Settlers Council, said he was "waiting patiently" for what he expects to be a favorable agreement between Israel and the White House on permissible settlement construction.
"I understand that it's taking a bit longer than what may have been anticipated by some of my peers," Revivi said. But he said Trump "seems to be a man of his word… We are still relying on what he promised."
Laurie Cardoza-Moore, a prominent pro-Israel evangelical leader in the U.S., said she is also optimistic that Trump will allow widespread settlement construction and carry out the embassy move.
"If he doesn't follow through on these commitments, the evangelical Christian world will rise up in opposition to his policies," said Cardoza-Moore, president of Proclaiming Justice to the Nations. "We will put him on notice that life will not be easy."
JOSEF FEDERMAN