LONDON – The leaders of Britain and Scotland met for talks Monday, but failed to resolve their differences over a new push for Scottish independence as the United Kingdom prepares to leave the European Union.
U.K. Prime Minister Theresa May and Scottish First Minister Nicola Sturgeon met for an hour at a Glasgow hotel, days after Sturgeon demanded a referendum on Scottish independence to be held within two years.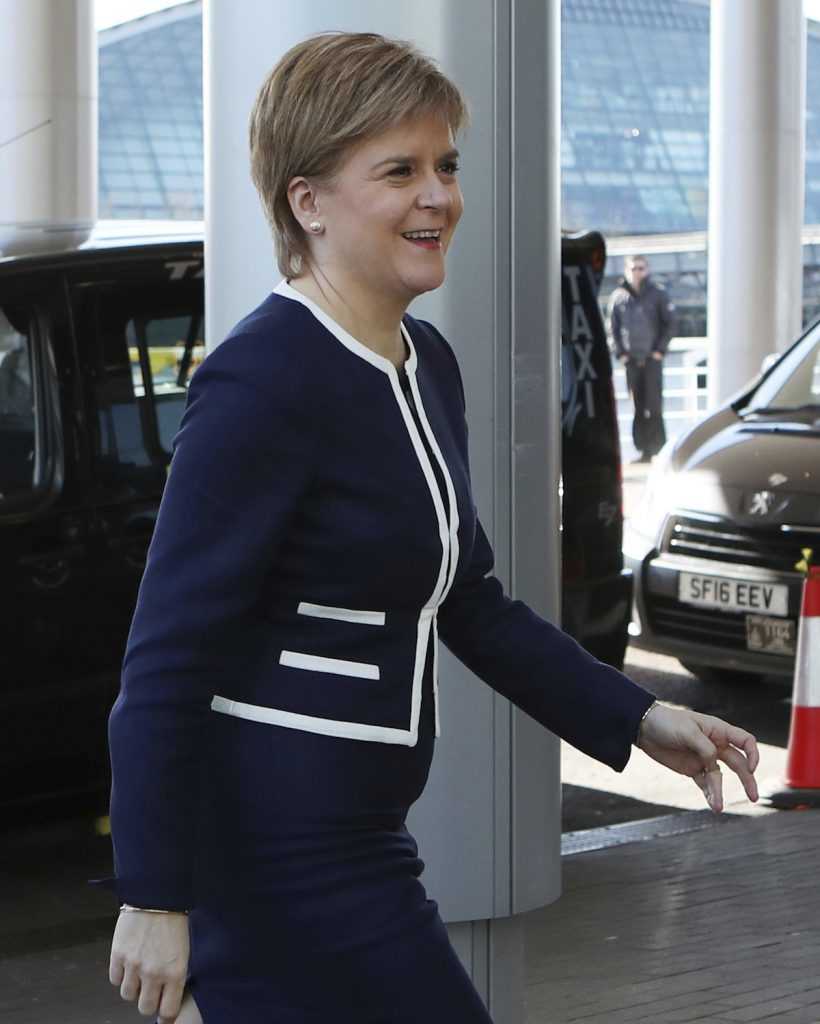 May's London-based government would have to approve a legally binding referendum, and May says "now is not the time" for a new independence vote.
Sturgeon said the meeting had been "perfectly businesslike and cordial," but had not broken the logjam.
In a 2014 referendum, Scots voted by 55 percent to 45 percent to remain part of the United Kingdom. At the time, Sturgeon's Scottish National Party said it was a once-in-a-generation choice. But Sturgeon now says Britain's looming departure has transformed the situation.
On Tuesday, Scotland's Edinburgh-based parliament is due to vote on a motion formally authorizing Sturgeon to seek a new referendum.
Asked what would happen if her call for another referendum was rejected by the British government, Sturgeon said: "I will set that out in due course."
May is touring the U.K. before triggering the EU exit process, trying to shore up support for Britain's exit from the bloc. On Wednesday, she plans to invoke Article 50 of the EU's key treaty, starting a two-year countdown to Brexit.
In a speech to civil servants at the Department for International Development near Glasgow, May promised stronger powers for Scotland, Wales and Northern Ireland and said she would never allow "our union to become looser and weaker, or our people to drift apart."
"As Britain leaves the European Union, and we forge a new role for ourselves in the world, the strength and stability of our Union will become even more important," she said.
May also said Monday that "now is the time when we should be pulling together, not hanging apart. Pulling together to make sure we get the best possible deal for the whole of the U.K."
But Sturgeon said May had little concrete to offer in terms of a separate Brexit deal for Scotland, and "there was no real guarantee that powers when they come back from Brussels" would go to Edinburgh.
JILL LAWLESS