SAO PAULO – Brazilian prosecutors said on Tuesday they uncovered systematic corruption at engineering conglomerate Odebrecht, with an office that paid bribes on work for World Cup soccer stadiums and Olympics legacy projects.
Police had arrest orders for 15 people in the latest phase of a massive two-year investigation of a kickback scheme at state-run oil firm Petrobras, including Odebrecht executives and money launderers, said Police Chief Igor Romario.
Several top executives and politicians have already been imprisoned in the case, which threatens to play a role in toppling President Dilma Rousseff, who is facing impeachment proceedings for an unrelated matter involving alleged illegal mismanagement of the budget.
Rousseff's political mentor and predecessor, Luiz Inacio Lula da Silva, has been charged with money laundering and fraud. A top senator has also said Rousseff, a former chairwoman of the Petrobras' board when much of the alleged graft took place, knew about the scheme.
Both Lula and Rousseff deny any wrongdoing.
The political crisis comes as Brazil grapples with a deep economic recession and an epidemic of the mosquito-borne Zika virus, all of which is tarnishing the nation as Rio de Janeiro prepares to host the Olympic Games in August.
Carlos Fernando dos Santos Lima, one of the lead prosecutors on the case, said he had evidence of bribes paid on soccer stadiums built to host the 2014 World Cup, and in particular Sao Paulo's Arena Corinthians.
"There is a system — it's even automated — to control these payments in the oil and gas sector, infrastructure, football stadiums …" Lima said.
Odebrecht was involved in building or refurbishing at least four of Brazil's 12 World Cup stadiums, including Corinthians, a new 1 billion reais ($278 million) stadium that hosted the opening match – and will also host Olympic soccer games.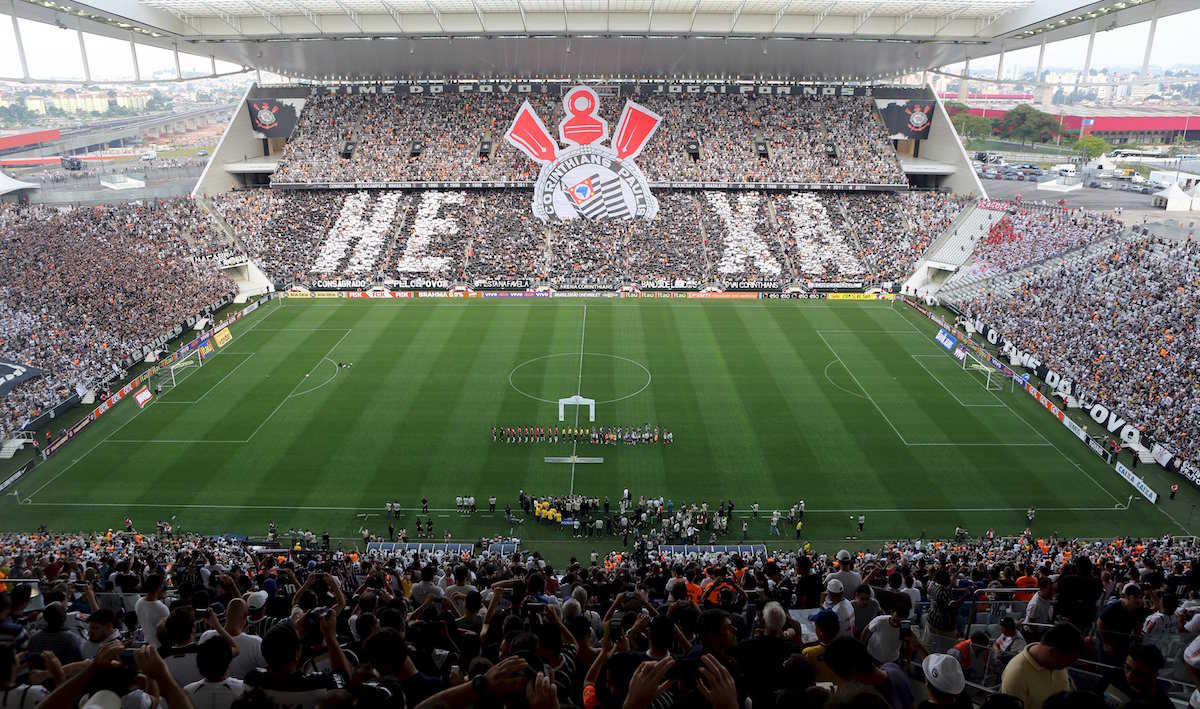 Police also said they are looking into bribes at the Porto Maravilha, or Marvelous Port, a regeneration of Rio de Janeiro's downtown port area that has been heralded by authorities as one of the great legacies of the Olympics.
Tuesday's police operation, code-named "Xepa," uncovered a parallel bribe-payment scheme to siphon money from Petroleo Brasileiro SA, or Petrobras.
Prosecutors said their probe proved that Marcelo Odebrecht, the former CEO and scion of a billionaire family controlling Latin America's largest construction firm, was in charge of the bribery operation, which continued after his arrest in June of last year. He was sentenced to 19 years in prison after being convicted of corruption and money laundering.
Odebrecht and other major engineering and construction companies are accused of colluding to overcharge Petrobras for work and using the excess as bribes in "Operation Car Wash," as the graft investigation has dubbed it.
ARENA CORINTHIANS
Police said their latest operation turned up evidence that 14 Odebrecht executives sent requests for "parallel payments," opening a whole new line of investigation.
One of those was Antonio Roberto Gavioli, responsible for Odebrecht's Arena Corinthians contract. Police said he solicited 500,000 reais ($140,000) for someone code-named "Timão" — the Portuguese nickname for the Corinthians soccer club.
Andre Luiz de Oliveira, vice president of Corinthians, was detained for questioning in the case and was arrested after police found illegal weapons in his home. Corinthians said in a statement allegations of irregularities would be investigated.
Before the World Cup, detractors questioned why Sao Paulo built an entire new stadium when the city already had an arena with adequate seating on the western side of town.
One answer was Lula, who openly lobbied for his favorite team to get a stadium it could use after the World Cup. But the estimated cost of Arena Corinthians nearly doubled and it was barely ready in time.
Odebrecht confirmed the arrests of people tied to its group and said some of its offices had been raided. It added that the company has cooperated with the investigation.
Attorneys for those arrested could not immediately be reached for comment.
In just one of the accounts Odebrecht used to pay bribes, prosecutors found 66 million reais ($18.5 million). They have identified some 30 recipients of the bribes, but refused to name them.
Aside from executives and money launderers, around 50 politicians are under investigation in Brasilia for benefiting from the scheme.
The Petrobras scandal and its offshoots have spurred calls for Rousseff's ouster. Impeachment proceedings against Rousseff have begun, though they are tied to an unrelated issue over alleged mismanagement of public accounts.
Former Workers' Party ally, Senator Delcidio do Amaral, said in plea bargain testimony that Lula and Rousseff knew about the Petrobras scandal. Both deny any wrongdoing.
The investigation of Petrobras contracts has led prosecutors to find fraud in other government contracts and to bribes in countries like Argentina and Angola, said Lima, the prosecutor.
"Clearly, 'Car Wash' has a focus in Petrobras, but we are combating corruption, if we have evidence of corruption in any company, in any party and in any government, we are going to pursue the investigation," he said.
CAROLINE STAUFFER