PITTSBURGH – Forget about past history and playoff experience. The Pittsburgh Penguins insist those things won't matter when the puck drops on Wednesday night in Game 1 of their first-round series against Columbus Blue Jackets.
So what if the Penguins have twice as many Stanley Cups (four) as the Blue Jackets have postseason wins (two)? Sure, it looks nice in a trophy case, but those things are designed to celebrate the past. Pittsburgh believes it will also have zero impact on the present when the defending champions take on their upstart Metropolitan Division rivals in a showdown between the teams that finished the regular season with the second- and fourth-best records in the league.
"I think you start fresh," said Penguins captain Sidney Crosby, who led the NHL with 44 goals. "The fact we have a lot of guys coming back, that helps as far as trust and belief but everybody starts from scratch here."
The Blue Jackets are plenty familiar with the concept, churning through nine coaches and just two playoff appearances since entering the league in 2000. They finally have something under John Tortorella that seemed nearly impossible at times earlier in their nondescript history: momentum and swagger.
"There's something building here," forward Scott Hartnell said. "The last couple years were tough, but what doesn't kill you makes you stronger. I believe in everyone here, and I think we have a fighting chance."
With the emphasis on fighting. Where the Penguins focus on speed to race by opponents, Columbus would just as soon mix it up, a study in contrast that could provide the most compelling series during the opening round of the playoffs.
"We've played teams like that in the past," Pittsburgh forward Matt Cullen said. "To me I think that brings out the best of us. Play with a little more physicality in our game, more snarl."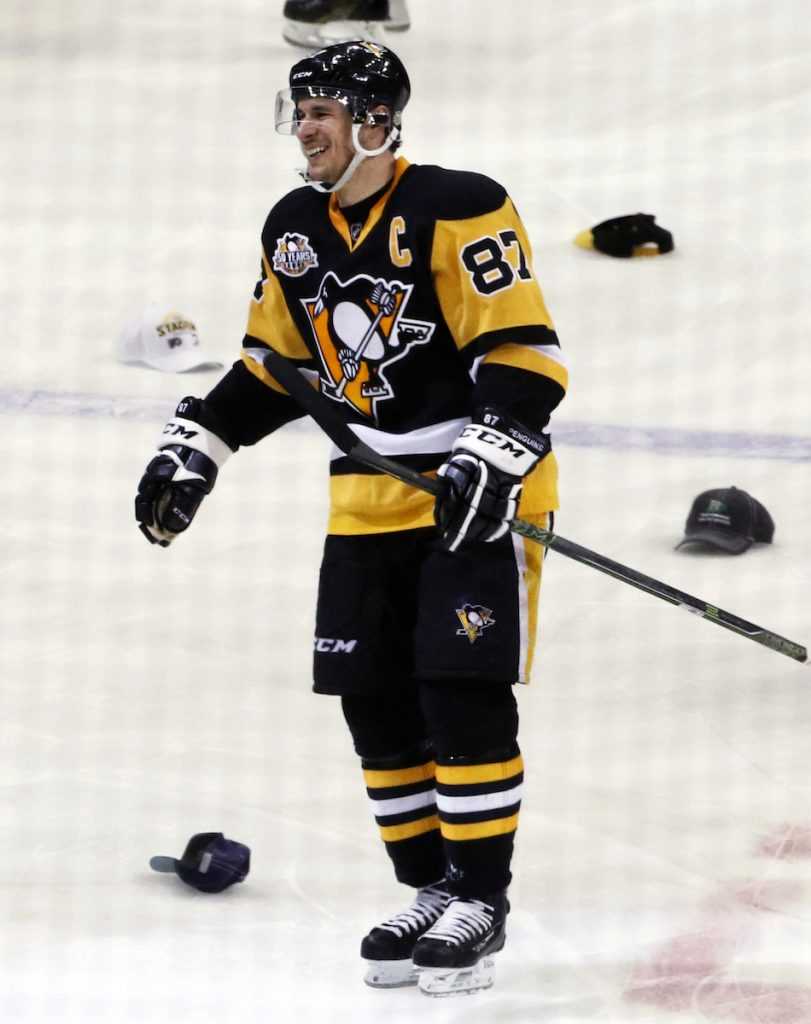 Some things to look for as the Penguins try to become the first team in 19 years to repeat as champions:
GENO'S BACK
Pittsburgh received a boost on Tuesday when All-Star center Evgeni Malkin was cleared to play after missing the final three-plus weeks of the season with an upper-body injury. When healthy and engaged, Malkin and Crosby give the Penguins perhaps the best one-two punch in the NHL.
"Last three weeks have not played, tough to watch team," said Malkin, who finished with 33 goals and 39 assists in 72 games. "Season's over. Forget season. And start playing now."
WERENSKI TOO
Columbus rookie defenseman Zach Werenski, who has been out with an injury since a big hit from Alex Ovechkin in a loss to Washington April 2, participated in practice Tuesday and Tortorella said Werenski is "good to go."
OLD FRIENDS
Tortorella and Penguins coach Mike Sullivan are close friends, with Sullivan considering Tortorella one of his mentors. Sullivan joined Tortorella's staff as an assistant in Tampa Bay and later followed him to Vancouver. Both believe it will be their players – and not their respective tactics – that will decide what happens over the next two weeks.
"This series really isn't about him or I," Sullivan said. "It's about two really good hockey teams."
HISTORY LESSON
Pittsburgh beat the Blue Jackets in six games in the first round three years ago. The competitiveness of that series (five games were decided by one goal) appeared to be the start of Columbus' bid to battle the Penguins for regional supremacy. Instead, the Blue Jackets stumbled and missed the postseason entirely each of the last two years, leading to a gap Columbus forward Cam Atkinson likened to "an eternity."
"The majority of us it was our first time in the playoffs, so you could tell there were definitely nerves and we didn't know what to expect," Atkinson said. "We know what to expect now, and we're going to chase this."
TESTY, TESTY
Columbus forward Brandon Dubinsky has developed a reputation for trying, and occasionally succeeding, in getting under Crosby's skin.
"I just enjoy trying to beat Pittsburgh. If playing against him, and playing hard against him, is part of it, then I'll do it," Dubinsky said. "I haven't spoken to Torts about what my role is going to be as far as the series goes, but whatever it is I'll do my best with it."
WILL GRAVES