BOSTON – A few months ago, Gabriella Papadakis could only skate slowly around the rink.
The reigning ice dance world champion with Guillaume Cizeron, France's Papadakis suffered a concussion in a fall in training in August, and even two months later, she still had pounding headaches and trouble focusing.
They skipped the Grand Prix season in the fall, and it wasn't until the European Championships in late January that most of her symptoms had dissipated. Even with the layoff, they still defended that title, and now they're in position to repeat as world champs, too.
The young French stars lead after Wednesday's short dance, followed by two American teams in the first worlds in the U.S. since 2009.
Papadakis and Cizeron scored 76.29 points with their waltz and march. Siblings Maia and Alex Shibutani were second with 74.70 points, and Madison Chock and Evan Bates were third with 72.46.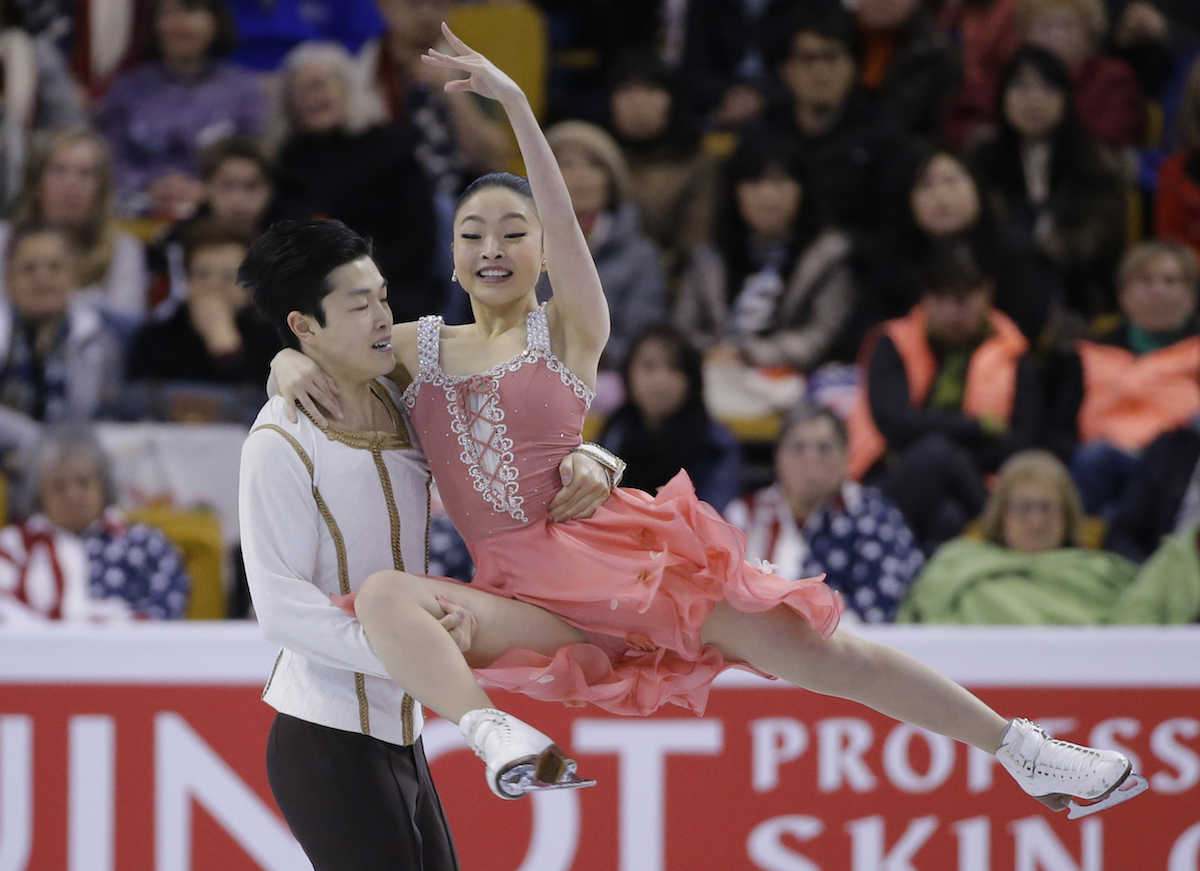 The free dance is Thursday. Chock and Bates led after the short dance last year; Papadakis and Cizeron were in fourth but went on to overtake them for the title.
Papadakis and Cizeron had finished all the way back in 13th at worlds in 2014 in their first season at the senior level. She's still just 20 and he's 21.
After this year's European Championships, they made some changes to their short dance so it reached more of a crescendo. And Cizeron designed new costumes — all black for him and a red dress for her.
"All of the changes paid off today," he said.
The Shibutanis, who hail from nearby Connecticut, had their latest personal-best performance of a breakthrough season. They won a bronze at worlds way back in 2011 in their first season competing at the senior level, and hadn't been able to match that level of result until this year.
In January, they overtook Chock and Bates for their first U.S. title, then they won their first major international competition at the Four Continents Championships last month.
"We were just excited to carry the momentum all the way through with this program from nationals all the way up to the world championships," said Alex, who was born in Boston.
Their short dance this season has proven to be the perfect fit for the siblings known for posting humorous videos on YouTube. In the comedic ballet "Coppelia," they get to act out characters, with Maia as a dancing doll.
"It brings out our natural sibling chemistry," Alex said. "The fun that we have off the ice has kind of been put into a competitive program for the first time, and that's really exciting."
It's been a trying season for Chock and Bates, who are on their third different short dance as they seek to improve on last year's silver medal performance. They lost points Wednesday when Bates made a mistake on their twizzles — the side-by-side spins. But they're still in position for their second straight medal.
Canadians Kaitlyn Weaver and Andrew Poje, last year's bronze medalists who won the Grand Prix Final in December, were fourth with 71.83 points.
RACHEL COHEN