This weekend in Mexico City is a big one for marijuana advocates: on Saturday, the same Marcha Cannabica that has been taking to the streets annually for 16 years will parade down Paseo de la Reforma in a call for cannabis users' rights — and for the first time, a two-day expo will unite activists, cultivation experts and foreign experts. It will be called Cannabis Hub, and its organizers want to reframe the debate in Mexico around cannabis.
The country seems to be in a moment of change regarding its policy on the drug. The Supreme Court ruled last fall that four activists did indeed have the right to grow and consume marijuana, as per the constitution's guarantee of the right to develop one's own personality. At the start of this year, the ruling helped lead the federal government to announce a series of five forums on the pros and cons of marijuana legalization that took place in different cities around the country.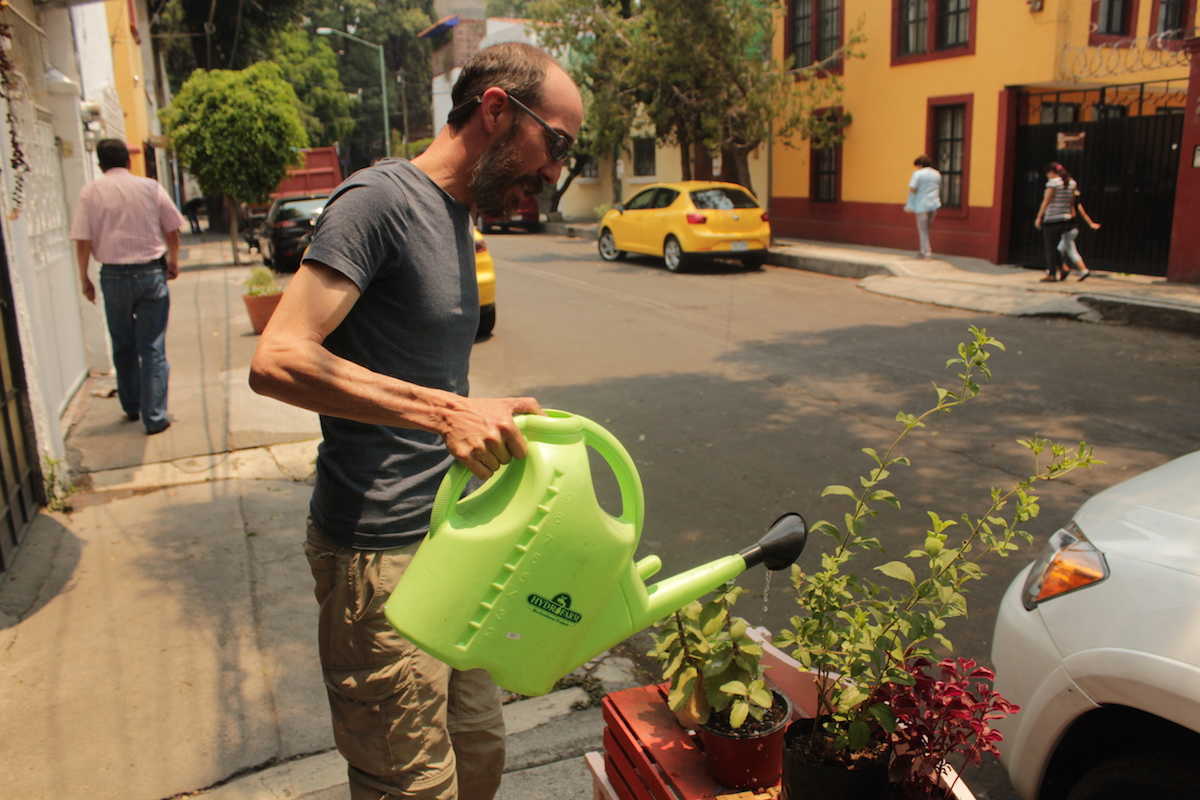 In April, President Enrique Peña Nieto announced his support for an initiative that would raise the amount of legal possession from 5 to 28 grams.
But Cannabis Hub organizers say that there is a serious flaw in the way the government has been going about marijuana legalization.
They want to shift the nation's focus onto growing one's own marijuana, or cultivation that takes place in small, user-run collectives. The Mexican government's proposed initiatives say nothing about legalizing marijuana production. That means that users are still stuck buying weed illegally, which can be dangerous and contributes to a national drug industry that kills thousands every year.
"We know that it doesn't matter if you're for or against legalization," organizer Jorge Hernández Tinajero, longtime cannabis activist and author told The News at his Coyoacán neighborhood cultivation supply store, La Semilla. "The court has already determined that we have the right to consumption."
Hernández Tinajero is in charge of organizing the Cannabis Hub speaker series in such a way as to push national conversation forward.
"We want to make this an event that comes from our own perspective as users," fellow organizer Emilio Helguera told The News.
Along with Homero Fernández Pedroza, Helguera received grant money three years ago to present the public with information on marijuana cultivation. Now, a considerable amount of time after the fact, they decided that the moment is ripe to stage Cannabis Hub.
We know that it doesn't matter if you're for or against legalization. The court has already determined that we have the right to consumption."

-Jorge Hernández Tinajero, cannabis activist
Cannabis Hub will feature a food court run by Mexico City collective Comilona, marijuana cooking classes and even on-site lawyers who will be available to guide users through the process of amparo, a Mexican constitutional legal process that protects the citizen and their basic rights. The amparo is what activists filled out to eventually bring their case to the Supreme Court.
But the expo's highlight may well be it's speaking program. Individuals from Uruguay and Spain's first cannabis clubs will be present at Cannabis Hub, in addition to advocates from the United States and Mexico. They will speak on panels addressing the future of weed in Mexico, as well as give workshops on everything from cultivation for beginners to an introduction to the bioconstruction of the drug.
"We just want this information to be out there," said Fernández Pedroza.
Organizers also want to present an educated, reasonable portrait of Mexicans who consume marijuana to government officials. Fernández Pedroza said that they expect politicians from "all three political parties and all three branches of government" to be in attendance this weekend.
"This will, without a doubt, be the best cannabis event of the year," said Hernández Tinajero, before he went back to tending his (currently legal) plants.