WOMEN'S WORLD
For the last four decades, the San Francisco-based beauty company Benefit has been raising eyebrows with its quirky and ultra-affordable cosmetic lines that focus on eyes and lips.
Now, it is raising houses.
As part of Benefit's ongoing Bold Is Beautiful social programs project, Benefit México will be donating a portion of all its in-store brow bar sales in May to Habitat for Humanity, an international nonprofit organization that constructs free housing for low-income families.
The Bold Is Beautiful project was first launched in 2015, with nine participating countries, and has so far raised more than $6.3 million dollars, all of which has been reinvested directly into local charitable organizations dedicated to fostering women's empowerment through education, access to health facilities and financial self-sufficiency.
"This year, we have expanded Bold Is Beautiful to include 17 countries, including Mexico, where we are hoping to raise 1.5 million pesos here for Habitat for Humanity," said Benefit's CEO, Jean Andre Rougeot.
That money will help Habitat to build at least 30 homes for underprivileged women and their families in the state of Puebla, according to Habitat executive director in Mexico Gustavo Gutiérrez Lee.
Benefit's global 2017 goal for the Bold is Beautiful project is to raise $4 million to help a total of 30 different charities worldwide.
"People don't realize it, but the money we raise from a brow waxing can go a very long way to make a difference in a woman's life," Rougeot said.
"A single brow waxing can pay for two girls to attend a science, technology, engineering and mathematics day camp. One brow waxing can pay for a training session in financial literacy. Eight brow waxings can pay for a beauty workshop for cancer patients. And 10 Benefit brow waxings can pay for a night of safe accommodations and support for a woman in need."
Benefit has become the international cosmetic leader in browcare and brow beauty products, and currently has brow waxing services in all Palacio de Hierro department stores and a handful of Sephora boutiques in Mexico.
Habitat for Humanity, which has been in Mexico for 27 years, has so far constructed more than 60,000 homes across 25 Mexican states.
"A quarter of all Mexican households are headed by women, but 62.5 percent of women make less than two times the minimum daily wage to support their families," said Gutiérrez Lee.
"These women work an average of 42 hours a week just to make ends meet. By providing them with a safe, secure home, we are helping them and their families to break the cycle of poverty."
The other countries that will be participating in this year's Bold Is Beautiful project are the United States, Great Britain, France, Australia, Spain, Singapore, Canada, Ireland, the United Arab Emirates, New Zealand, Brazil, Turkey, Portugal, Italy, South Korea and the Philippines.
All the funds raised in those countries will go to sponsor local charities.
WHAT'S NEW
 Lively Hydration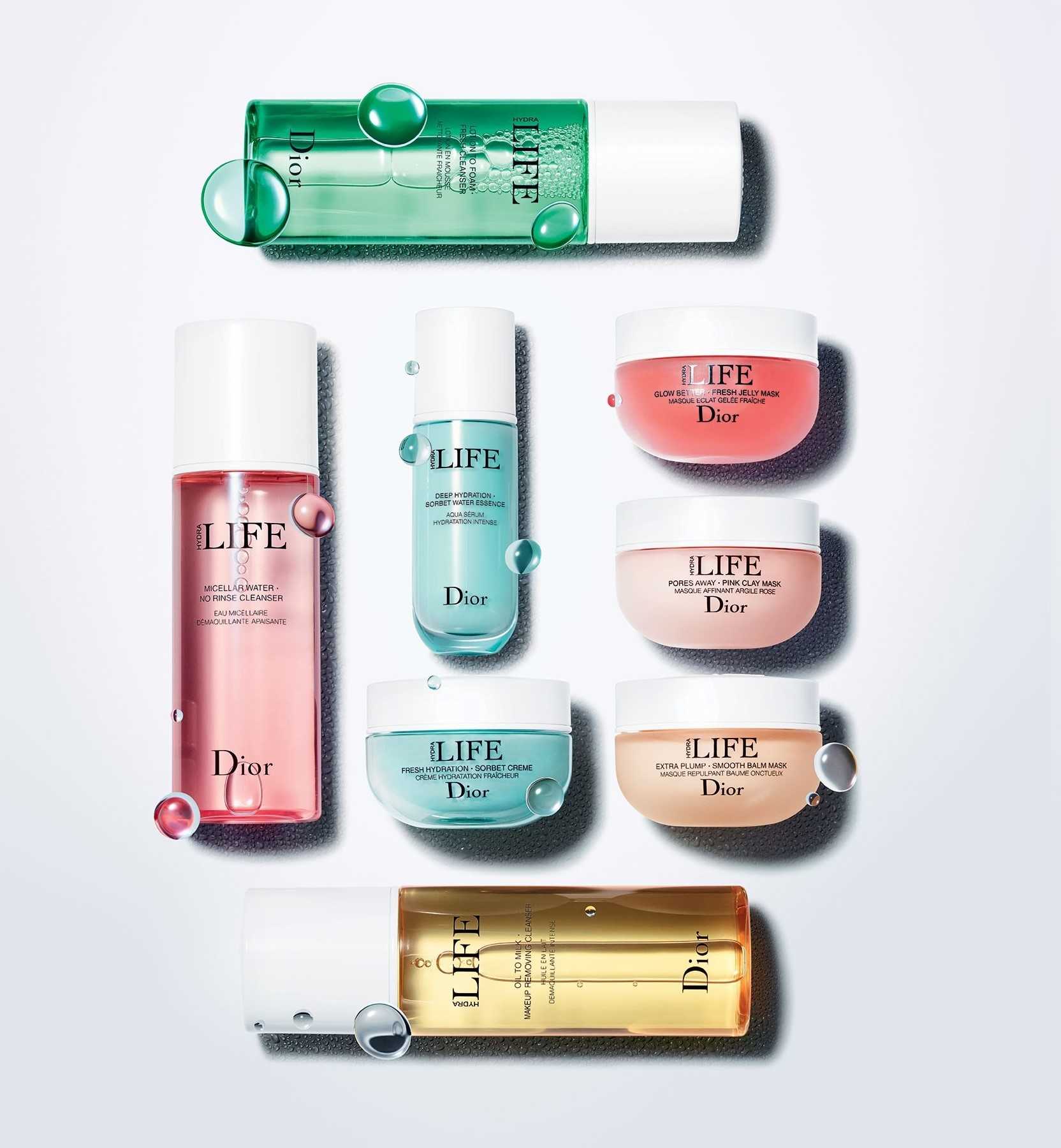 Dior has totally revamped its classic Hydra Life skincare line, geared toward women under 30, even changing the collection's packaging and name, now called Life (with a tiny little Hydra on the side so that faithful users will still be able to find it easily on department store shelves). Highly concentrated in rich, organic ingredients and sensorial pleasure, Dior Life offers new-generation hydration in strikingly fresh formulas that help activate the skin's natural defenses. Formulated to make skin stronger and more luminous each day, your complexion will be so naturally beautiful, you will prefer it bare. The revamped collection included a fresh lotion-to-foam cleanser and hydrating micellar water, designed to eliminate grime, dead skin cells, impurities and traces of makeup that linger on the skin's surface, plus an Oil-to-Milk Makeup Remover and a Time-to-Glow Ultra Exfoliating Powder. Once your skin is squeaky clean, you can apply Dior Life's Deep Hydration Sorbet Water Essence or Fresh Hydration Sorbet Crème for an all-day moisturized feel. Both products are packed with ingredients with targeted actions to help maintain and enhance skin's youthful beauty capital while respecting its natural balance. There are also three separate Dior Life masks: a Glow Better Fresh Jelly Mask for more radiant skin, an Extra Plump Smooth Balm Mask for deep hydration, and a Pores Away Pink Clay Mask to help calm oily skin and reduce the size of pores.
Body Boost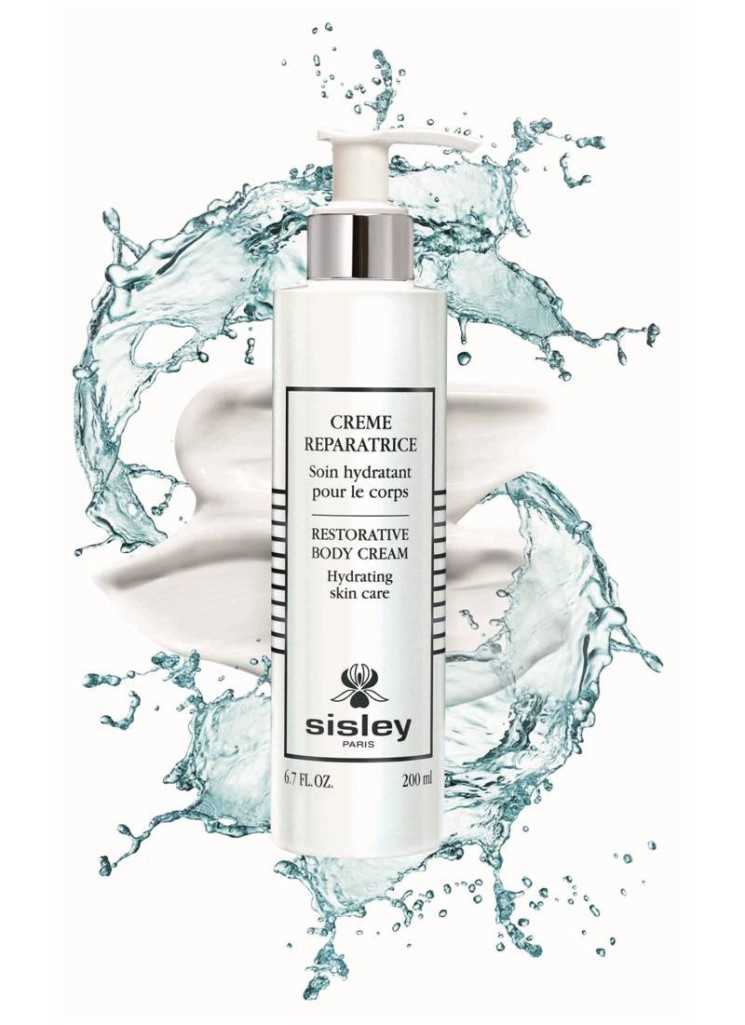 Easter Egg Shades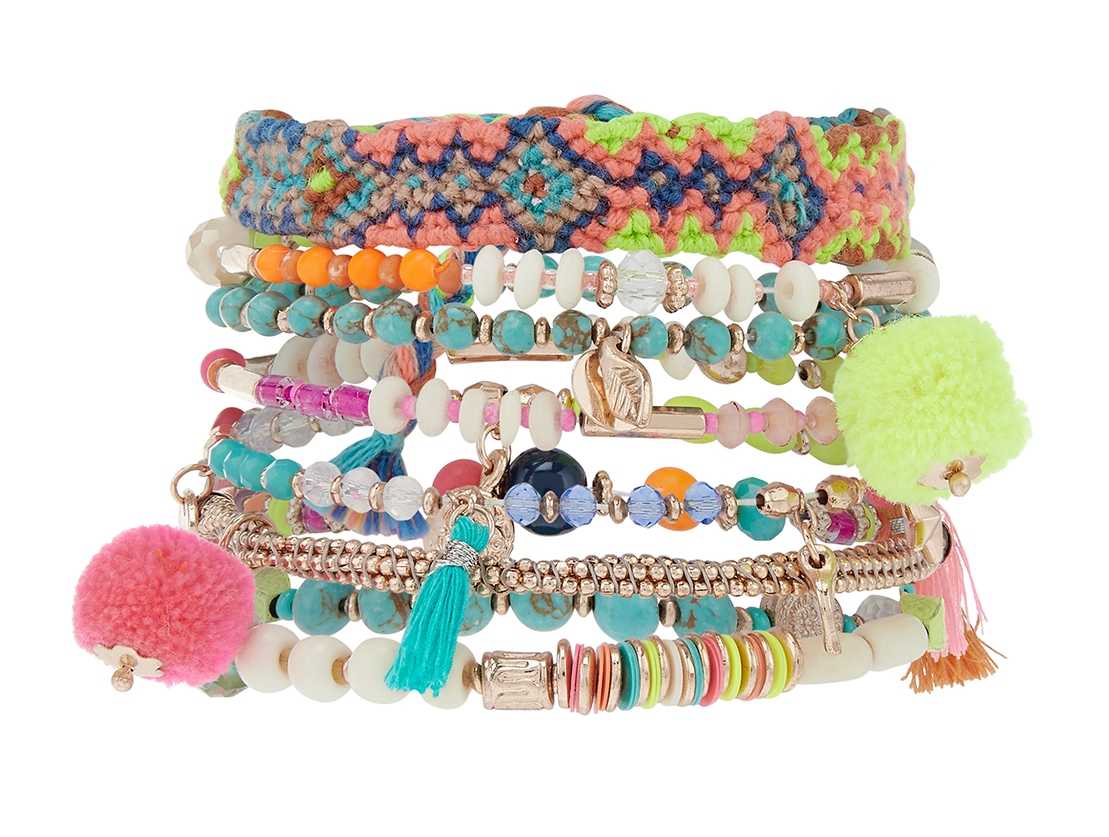 The British accessory company Accessorize has opened a new boutique here in Mexico at the recently inaugurated Portal San Ángel shopping center and has also just released its new spring/summer 2017 collection. The new collection is full of warm pastels and bright Caribbean blues, Kelly greens and flamingo pinks, with plenty of happy embroidery and summery flower prints. With more than 5,000 items to choose from, the collection spans a range of accessories, including swimwear, jewelry (lots of bangles to pile on), hair adornments, handbags and scarfs. There are also some very trendy aviator-style sunglasses and keep-out-of-the-sun straw hats that are perfect for a day at the beach. Accessorize, which has been producing affordable accessories for more the three decades, has been in Mexico for nearly seven years now and is geared to the 15-to-35-year-old market.
Colors Galore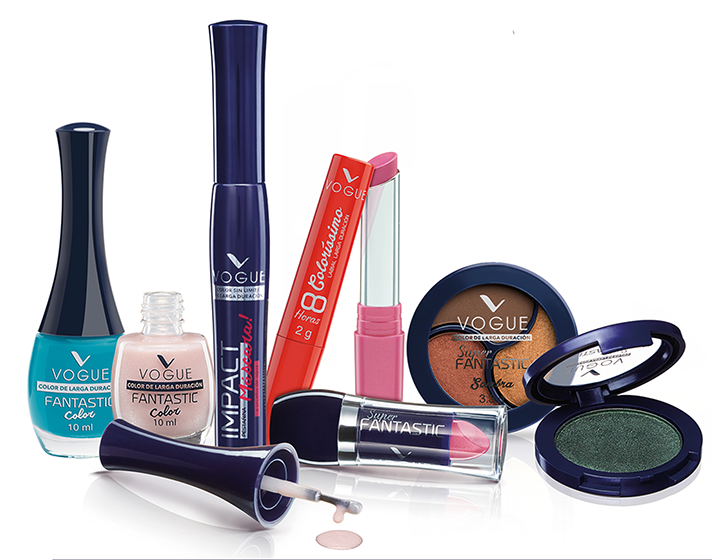 International cosmetic giant L'Oréal has introduced a new line of ultra-vibrant, ultra-affordable makeup called Vogue. Produced in Colombia, the Vogue line includes one-coat nail polishes, longwear, fruit-flavored lip colors, intense eye shadows, cat-eye defining eyeliners, lash-thickening mascaras and shine-reducing face powders (including blushes), all in a vast array of shades and textures for every skin type. The line is designed to let every woman discover new and creative ways to express herself day-after-day while not putting a serious dent in her wallet. The Vogue brand, first developed in Bogotá in 1955 and now available across 14 Latin American countries, is Colombia's number one makeup company and was acquired by L'Oréal in 2005.
Easy Iron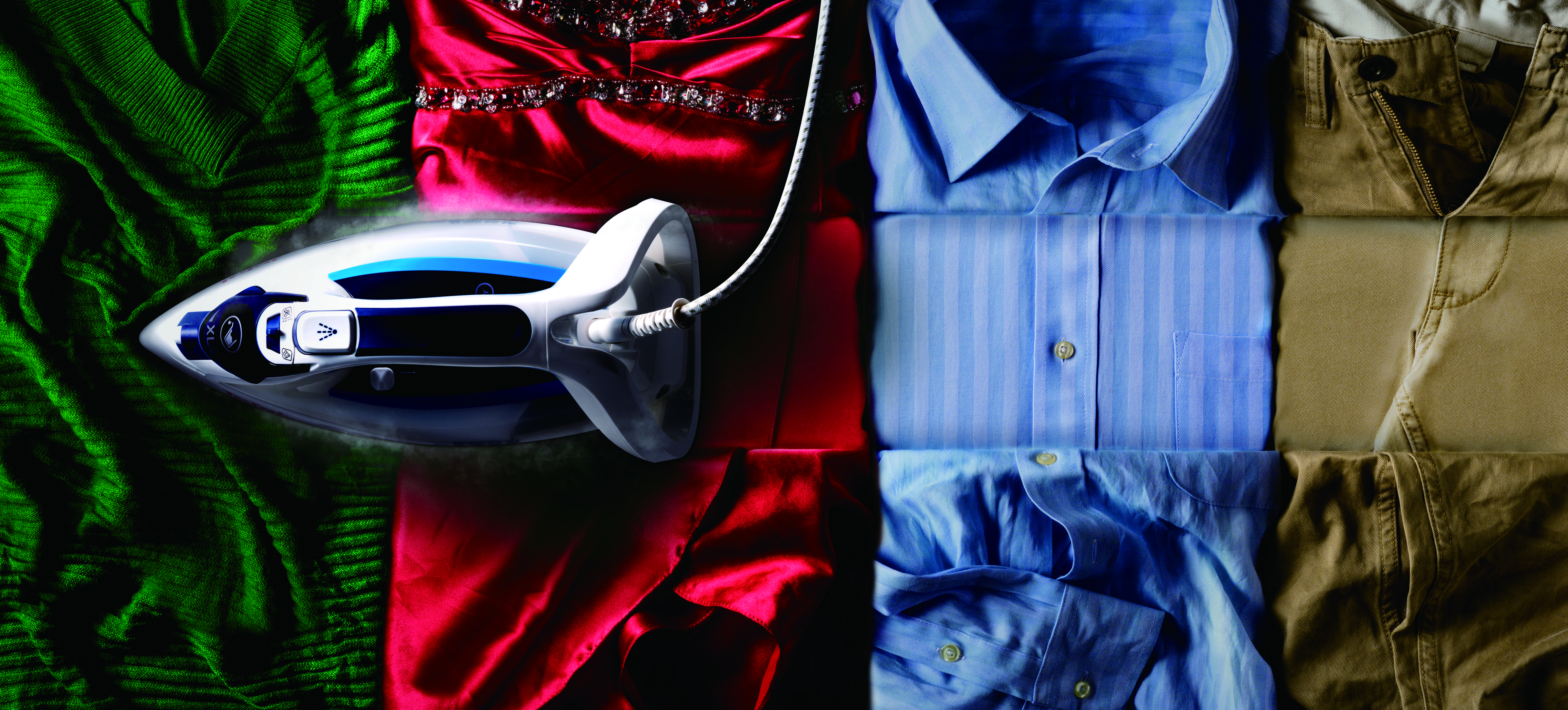 The French company T-Fal has taken the uh-oh out of ironing with its new Smart Protect 1700 Watts iron. The worry-free Smart Protect lets you iron everything from heavy denims to delicate silks at a single, no-set temperature, thanks to a constant flow of steam and an insulation pad between the heating coils and the ironing plate, thus preventing fabric burns. The ergonomic steam trigger provides an extra boost of vapor for deep wrinkles, while the extra-large heel helps to prevent the iron from tipping over and is perfect to wrap up the cord. And just in case you forget to unplug the Smart Protect in your rush to get out the door in the morning (and who hasn't?), this iron comes equipped with an automatic shut-off after five minutes of inactivity.
THE NEWS