ECLECTIC EPICURE
They say that good things come in small packages, but that is not the case with the newly opened Le Coq bistro in Colonia San Ángel.
In fact, this cozy little French comfort food eatery is housed inside a majestic 350-square-meter palace that previously served as the locale for the Argentine grill La Bocha, and before that, the high-end Chinese gourmet citadel Mandarin House.
But after a year-long head-to-toe makeover that included the stripping away of the former restaurants' pretentious ornate ceilings and a toning down of the décor to bare-bone brick and wood walls to emphasize the space's natural rustic feel, the new Le Coq installations are now both spacious and inviting.
The restaurant is divided into four sections, with a welcoming gourmet boutique foyer (where customers can purchase homemade breads, patés, rilletes and an array of fresh French cheeses), a comfy, laidback meet-and-greet cocktail area with plush suede sofas and oversized wrought iron and glass coffee tables, a formal dining area with a fabulous view of the street through a 19th century-style panoramic window, and a massive, open-air informal dining room with a wall-to-wall marble bar and a sky-high sunroof.
The idea of Le Coq is to offer a casual and unpretentious setting where everyone can relax and focus on the food and company rather than the venue.
But while Le Coq's space is grand and all-encompassing, its menu is petit and extremely focused.
Rather than trying to offer its clientele a vast variety of culinary options, the owners decided to keep the bill of fare short and sweet, concentrating on those dishes that French-trained chef Guillaume Ramírez Didou had truly mastered.
In fact, with the exception of the dessert and drink menus, there are only a 35 items to choose from, including appetizers, soups, salads and main courses.
(And in these days of endless choices, a limited-choice menu has a certain appeal.)
For starters, the Pacific sierra ceviche with avocado and tomato vinaigrette is practically a meal in itself, and while the larger-than-bite-size pieces of fish are a little bland as served, a generous douse of olive oil and habanero chille sauce can give this dish a zesty tang that lingers in the mouth and begs for seconds.
There are also deep-fried artichoke chips that can be shared as a group starter, and the house champagne duck paté that has a definite Parisian flavor.
The mixed greens menu does not distinguish itself much except for the arugula and parmesan cheese salad, but the ingredients are all freshly harvested and unassumingly delicious.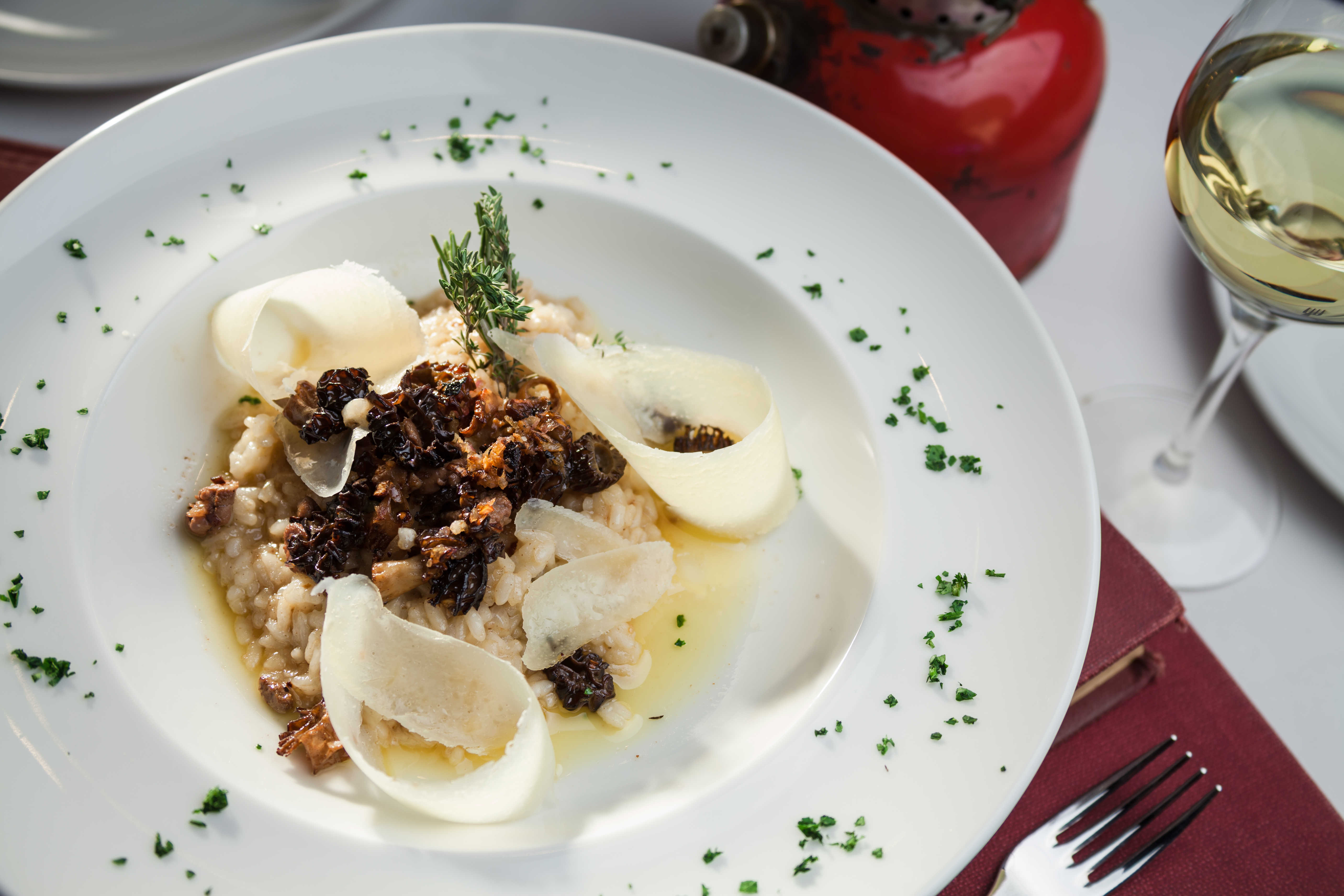 You'll find the requisite French onion soup in the pottage and pasta column, along with a sweet tomato and basil chowder, but my suggestion is to opt instead for the foie gras and wild morilla mushroom risotto, which is hands-down the tastiest item on Le Coq's menu.
The main courses are very provincial, downhome cooked fishes and meats that are cooked to perfection and spared the indignities of being drenched in sauces.
The sole exception is the salmon steak in a creamy dill gravy that is exquisite.
On the dessert menu, the exotic fruit tarts and profiteroles are the stars.
Le Coq also boasts a 1,000-bottle wine cellar and a creative team of mixologists who seem to have a passion for anise-flavored liquors (they add it to everything, from margaritas to scotch and sodas).
But you might prefer to stick to their gin and cardamom martinis, which are intoxicatingly delicious.
Unless, of course, you have a licorice craving, and then you should give in to the bartenders' secret aniseed obsession.
More information
Le Coq is located at Avenida de la Paz 57 in Colonia San Ángel (tel: 6843-0400).
It is open for lunch and dinner, Monday through Tuesday from 1 p.m. to midnight, Wednesday through Saturday from 1 p.m. to 2 a.m., and Sunday from 1 p.m. to 6 p.m. The gourmet boutique is open daily from 8 a.m. to 10 p.m.
THE NEWS