WOMEN'S WORLD
It's one of the most excruciatingly painful — and necessary — medical exams women over 40 undergo each year.
The mammogram, which is usually conducted in a medical laboratory by trained technicians, is considered the international gold standard for early breast cancer detection, and can detect tumors as small as one millimeter wide, 10 times smaller than the smallest tumors that can be detected through normal self-examination.
But while one in every eight Mexican women will develop breast cancer in her lifetime, and, according to the Mexican Health Secretariat (SSA), every two hours, a Mexican woman dies of breast cancer, less than 20 percent of Mexican women over the age of 40 have regular annual mammograms.
In 2014, Monterrey native Graciela Ríos, who was 45 years old at the times and had not had regular mammograms, became one of the more than 70,000 Mexican women who are diagnosed with breast cancer annually, and three years later, when the disease returned despite an aggressive treatment with surgery, radiation and chemotherapy, she underwent a second mastectomy.
Her young son, Julián Ríos Cantú, who was just 13 years old when his mother was first diagnosed with the disease, was devastated by the prospect of losing his only parent.
But rather than despair, Ríos Cantú decided to focus his energies and attention on finding a way to help his mother and all women with a genetic predisposition to the disease to have access to early detection of potential malignancy in their breasts, even if they did not undergo annual mammograms.
At age 16, he developed a simple wearable apparatus equipped with 200 tactile biosensors that can map the surface of the breast and surrounding tissues to detect changes in temperature, shape and weight.
The bra, called Eva, need only be worn for one hour a week, and the information it collects is sent to an application or computer to be checked against previous data.
If there is a malformation or change in the breast tissue, there is usually a series of accompanying symptoms, such as an increase in blood flow, which in turn leads to an increase in temperature.
Consequently, any change in the breast's mapping is immediately noted and registers a red flag to get a full mammogram by a qualified technician.
Earlier this month. Ríos Cantú, at age 18 and still in high school, was awarded the top prize at the 2017 Global Student Entrepreneur Awards (GSEA) in Frankfurt, Germany, beating out 56 other young competitors from around the globe to win $20,000 to help finance the mass production of his breast cancer detection bra.
He is the first Mexican and the youngest person ever to win this award.
Ríos Cantú has now formed his own company, Higia Technologies, along with three friends, and is working to make the Eva bra accessible to all women at a nominal fee.
Sadly, there is still no cure for breast cancer, and the disease is still the leading cancer cause of death for Mexican women, mostly because more than 75 percent of patients are diagnosed during later stages, when it has already metastasized to other organs.
But with young and dedicated entrepreneurs like Ríos Cantú working to find ways to encourage early detection, the number of Mexican women who will die from this disease will no doubt decrease in the years ahead.
WHAT'S NEW
Black Rose Seduction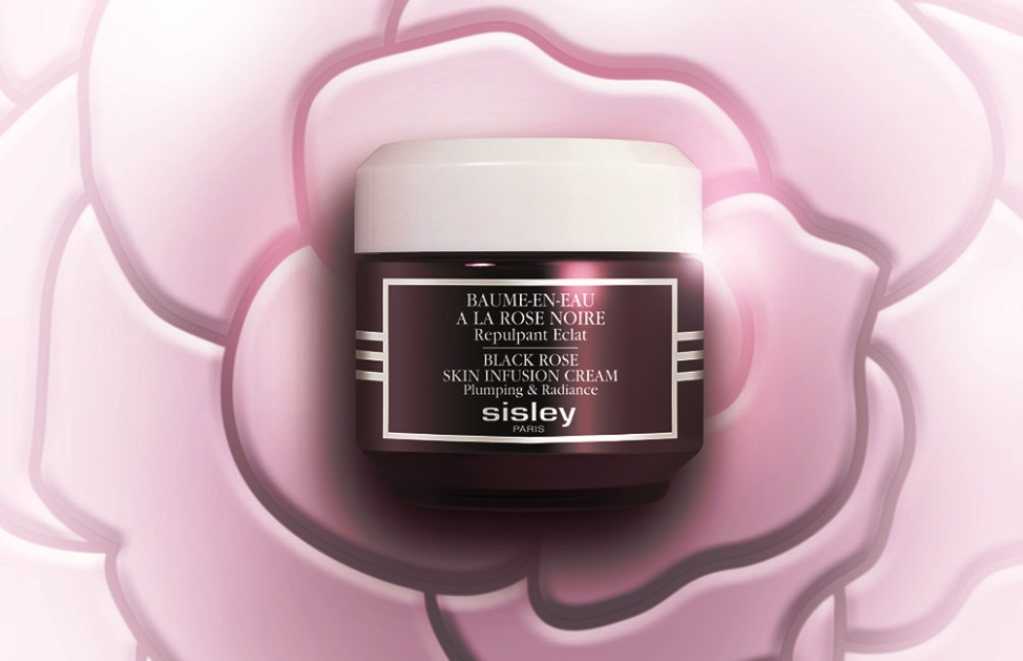 The high-end French skincare and cosmetic line Sisley has added a third product to is Rose Noire collection, which already included a Black Rose Cream Mask (launched in 2011) and Black Rose Precious Face Oil (launched in 2014). Sisley Black Rose Baume-en-Eau Repulpant Eclat Infusion Cream gives skin an instant boost of plumping and radiance. This new Black Rose cream has a rich and luxurious texture and scent, but behind the apparent fragility of its petals lays the full power of its bouquet of active ingredients derived from a trio of different types of roses. The quintessence of black rose extract is combined with the softening and refreshing extract of may roses and the antioxidant and radiance-protecting extract of alpine roses. This triad of rose oils is then enriched with the essential oils of magnolia and geranium to compose the floral fragrance and to plump and nourish skin. The face is instantly refreshed, making it more softer and supple to the touch.
Sporty Scent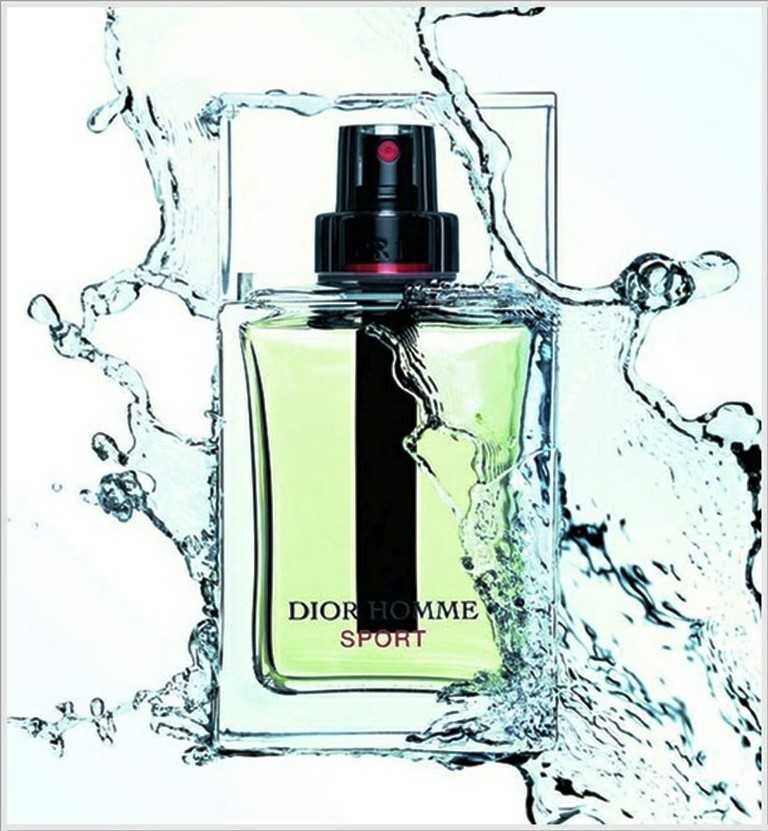 Just in time for Father's Day (it falls on Sunday, June 18, this year, in case you were wondering), Dior will launch a brand new interpretation of its classic Homme Sport next month. This light and airy eau de toilette is fruitier than the scent's past incarnations, with a rush of citrus and fresh spices at the opening, earthy greens at the heart and a rich woody aromatic finish. The first version of Dior Homme Sport fragrance came out in 2008, with a fresh oceanic tinge and robust lemon core. The reformulation of Dior Homme Sport in 2012 provided a more elegant and powdery variation, that is now being replaced with this third version. The new Dior Homme Sport rediscovers itself with a sprint of urban, sophisticated and sexy nonchalance, guided by the contemporary man's active and dynamic lifestyle. Dior's in-house perfumier Francois Demachy, who created the new fragrance as well as all the previous versions of Homme Sport, said he added extreme lemon, blood orange and zesty grapefruit to the composition and the explosive notes pink pepper and nutmeg, lying on the woody base of sandalwood and vetiver. The fragrance's bottle has also been renovated with a softer color of liquid and a more refined packaging. The face of the advertising campaign is actor Robert Pattinson, and the advertising campaign's slogan is "Life is a playground."
Seaside Chic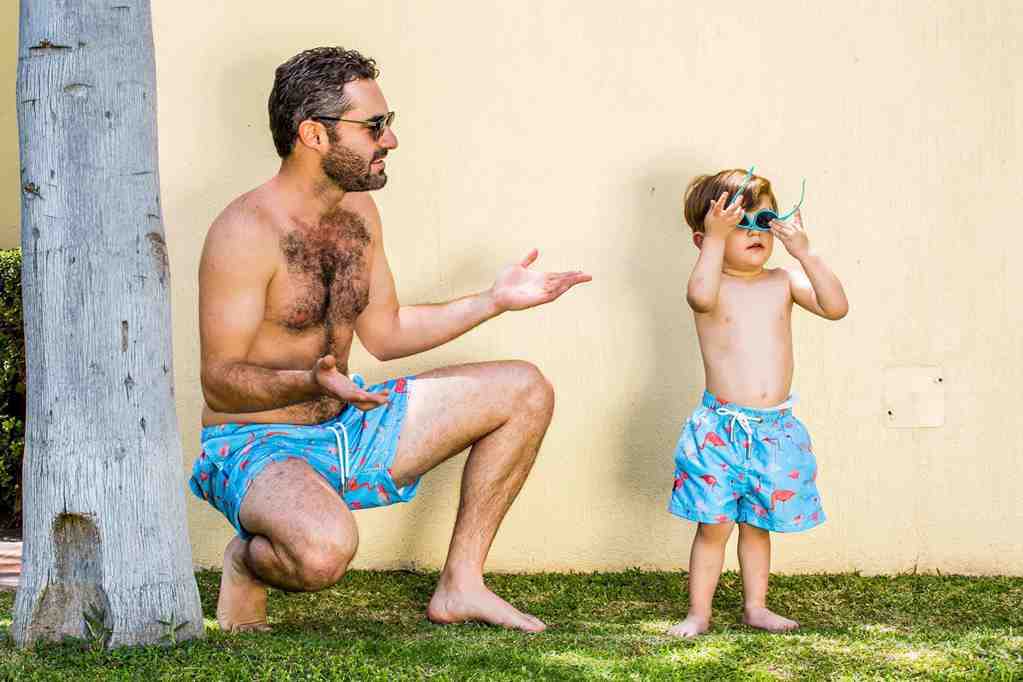 And to get Dad in the mood for the summer holidays, you can always buy him a set of swim trunks from the new male fashion Seahorse Swimwear line, produced in Mexico for Mexican men and boys. The brand's new Meet Me at the Seaside collection is geared to young and old alike and is full of bright sunny tangerine oranges, sunshine yellows, calypso blues and spunky lime greens with ocean-themed prints of dizzying jelly fish, pink flamingos and (of course) oversized seahorses, all inspired by the nation's tropical shores. There are also shorts with bold multihued stripes and colorful dayglow paisley prints. There are even father and son matching swim trunk sets, as well as an array of T-shirts, light linen beach shirts and weekend coastline bags. The prices are majorly affordable and the trunks are made to keep their color even in choline-laden swimming pools.
Eye Hawks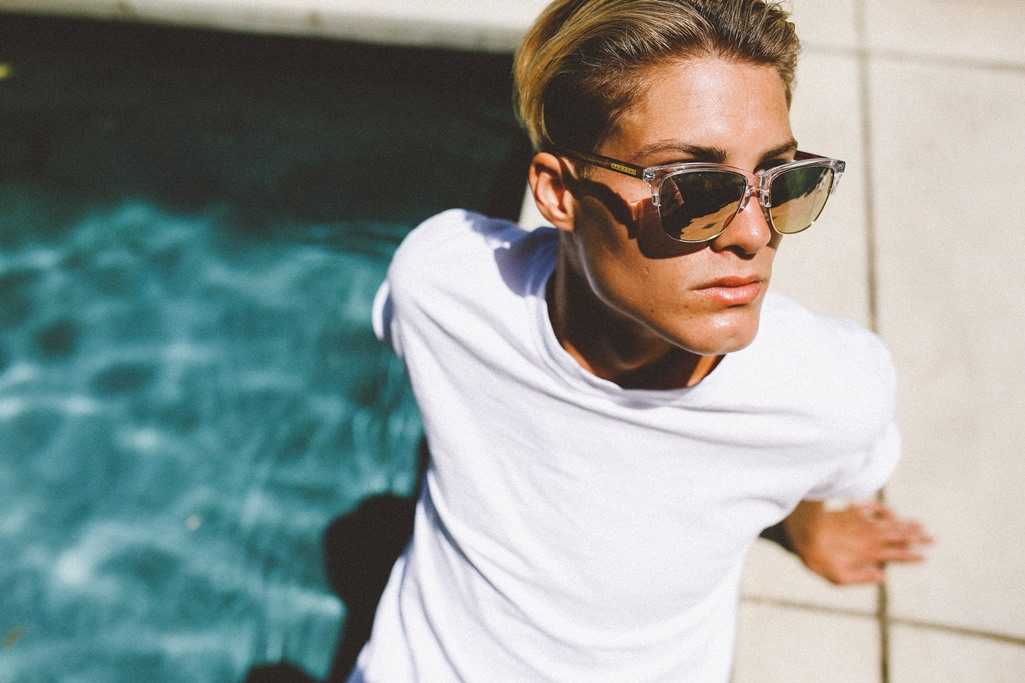 It's only been on the market for three years — and only eight months in Mexico — but the Spanish-based Hawkers startup sunglass company has already sold more than five million pairs of specks worldwide, and demand for these super-light, super-affordable lenses keeps on growing. With more than 90 percent of its sales via internet orders, the Hawkers brand, which is the official sunglass line of the LA Lakers, is also available at Pull&Bear and Liverpool. Hawkers glasses are designed in Spain and assembled in China using state-of-the-art Italian lens technology. The company presented its latest collection in Mexico last week with four basic styles in a seemingly endless mix of lens and frame colors. After a resounding success in Mexico — which now accounts for 23 percent of Hawkers' international sales — the label is now expanding into Colombia and will soon be available in other Latin American countries.
Not Your Mama's Makeup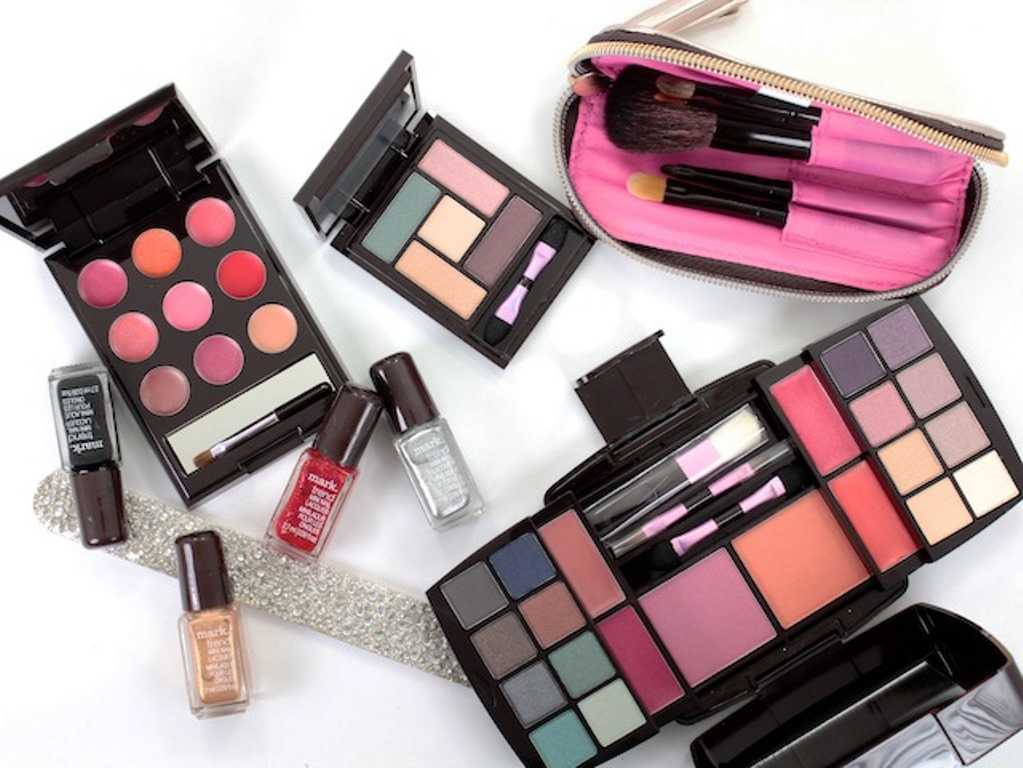 Avon, the world's largest direct-sales cosmetic brand, has just reintroduced its Mark line of beauty products and accessories geared to teens and the under-30 set. Mark, which focuses on trendy designs and textures as well as fun, unexpected colors, is made to be affordable so that customers can stock up on a variety of shadows, blushes, lip colors and nail polishes that allow them to "make their mark" with an individualized style and a push toward urban chic. "Your face is your canvas," says the line's advertising promos, so every girl is encouraged to "paint it" in accordance with her particular mood and disposition, creating a fresh and exciting look with each new day. Among the standout items in the collection are a Vibrant Liquid Lip Mate, with a special technology that leaves lips super soft and hydrated while creating a high-pigmentation matte color. There is also a light mousse foundation that covers skin imperfections without looking cakey and a one-swipe lash-thickening mascara that will make eyes pop like you were wearing false eyelashes but won't ever clump.
THE NEWS