APPS & BOTS
Have you ever wondered why you don't get replies to your emails? One application has set out to create the perfect formula for composing emails in Google Mail.
Boomerang is an Gmail plug-in that allows you to schedule emails and clear your in-box of emails until you want to see them. It has been around for six years, and this summer announced its latest initiative: "Respondable," the first Artificial Intelligence assistant "that helps you craft perfect emails" according to the website.
So how does Respondable do it?
Using data from hundreds of millions of messages, Boomerang Respondable uses algorithms to understand how different elements of writing affect the quality of an email and the likelihood the recipient will reply.
And don't worry, Respondable works entirely in your browser and no data from your email is transferred elsewhere. The advanced options use encryption, so the content of your messages is safe.
The Boomerang Personal, Pro, and Premium upgrades include extra features to enhance your email experience. To access the advanced options on Respondable, you will have to get either Pro ($14.99/Month) or Premium ($49.99/Month).
The plug-in assesses your emails based on seven factors: Subject length, word count, question count, reading level, positivity, politeness and subjectivity. While Respondable relies on Artificial Intelligence technology, email writing remains in your hands. They just give you helpful pointers.
Let's take it for a test run.
I drafted an email to send to The News staff. Here's what Respondable had to say: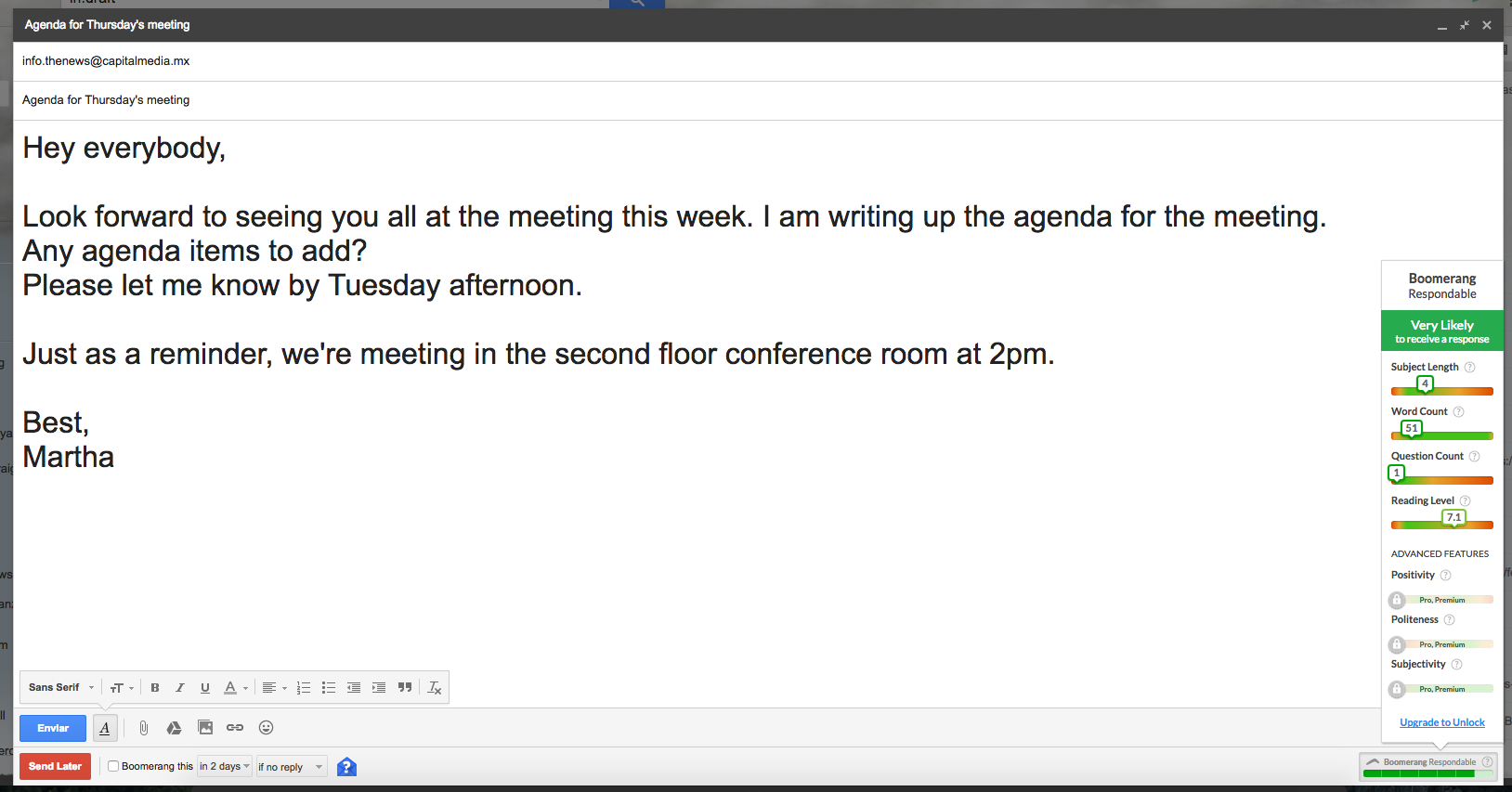 What does the small print on the side say? Those are Respondable's metrics for the email. It says I am "Very likely" to get a reply!
My email isn't too long…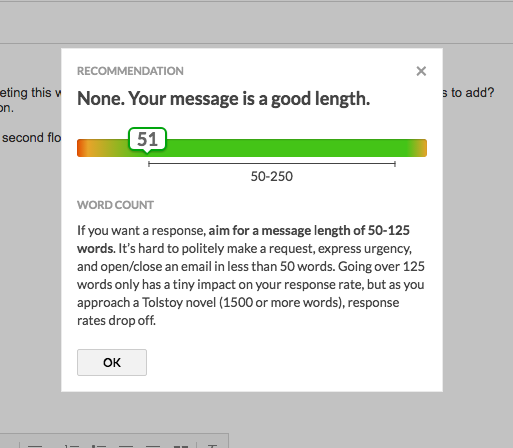 I could simplify my language a bit though…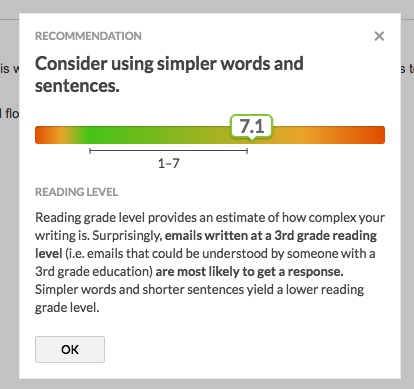 And I'll have to upgrade to get even more feedback.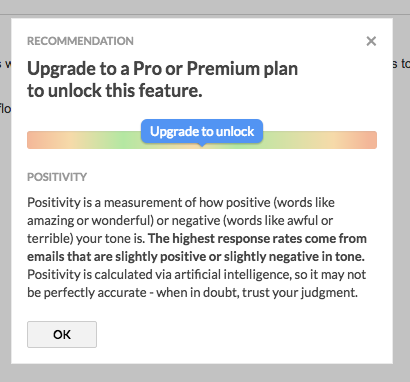 Boomerang Respondable operates on Chrome, Mozilla and other browsers. Check it out at www.boomeranggmail.com